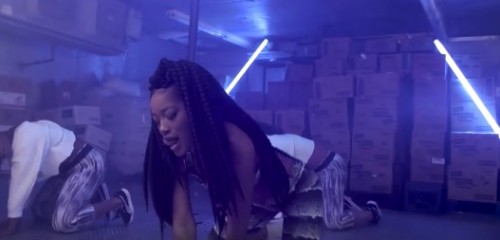 Keke Palmer returns with a new dance video as she takes on Rihanna's hot new single, "Work" featuring Drake. It was appears to be a storage room of some sort, Keke and her two back-up dancers work their routine filled with seductively smooth moves.
In addition to the video, Keke also wrote a note of praise for Rihnna's "ANTI."
"This week I was talking about Rihanna's new album and analyzing it. I was saying how dope it was that she epitomized the underground music of our era and served it to the masses on a gold platter."
Heyyyyyy Kidz, I'm back at it again with this jammy jam from Rih Rihhh "WORK". I'mma need y'all to send in some response vids :))))) #DanceAholic #FreakyFriday #FrozenPrincess #CallMeElsa #Werrrrrk

Posted by Keke Palmer on Friday, February 26, 2016
© 2016, MariaMyraine. All rights reserved.