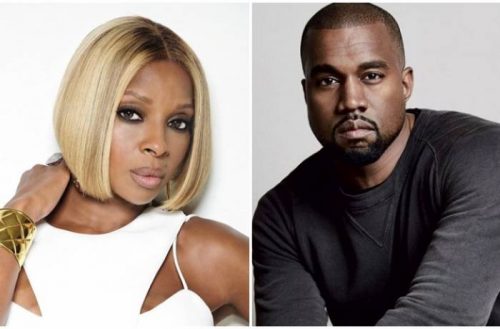 The Queen of Hip Hop Soul, Mary J. Blige has teamed up with greats like JAY-Z, Nas, Drake, Diddy and even Lil Wayne throughout her long career. With such a roster, Mary still had never worked with Kanye West. That is, until now. Recently, Mary's A&R Eddie Fourcell revealed that Kanye would appear on her new album.
Mary spoke to The Hollywood Reporter about the upcoming collab between herself and Ye'. She describes it as "crazy" and "incredible," and speaks in depth about the sound of the whole thing. For now, the title is being kept confidential.
"I don't want to give up the name of the song yet, but the album is mostly complete. But I absolutely got a chance to work with the great Kanye West. And the song is crazy — I can't wait for people to hear it. The flavor of the track starts off with piano keys. It's very dramatic in the beginning and it goes into a loud horn. That is, like an old sample horn. And then this gigantic beat kicks in and I sing. He rhymes after my two verses. It's incredible. He kills it. I wish I could give you the title, you'd flip but I just can't do it yet." – Mary J. Blige
© 2016, RellRene. All rights reserved.