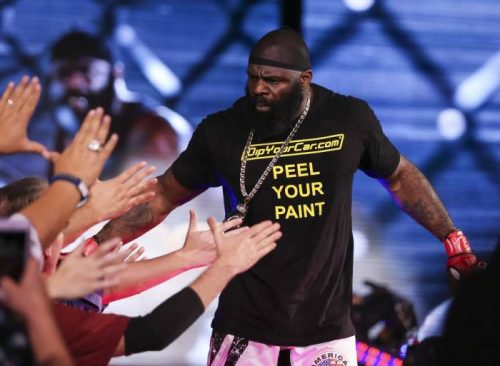 One of the low points in reporting is when I report sad news and sadly today I must do that. South Florida legend Kimbo Slice who is widely acknowledged as a great fighter and entertainer for his work in the ring, street or cage has passed away at the age of 42.
Kimbo Slice (Kevin Ferguson) became a youtube sensation before social media stars were born. Kimbo Slice quickly grew fans do to his fighting style and charisma. Kimbo Slice was taken to a South Florida hospital late Monday for heart problems and he passed away late last night. Coral Springs Police has reported there was no evidence of any foul play.
Kimbo Slice was born in the Bahamas but made his name in South Florida as a youtube star for mixed martial arts before joining UFC in 2009. Rest in peace to Kimbo Slice (Kevin Ferguson).
Stay tuned to HHS1987 as more details surface. Follow @eldorado2452 on twitter and instagram for all your sports news.
© 2016, Eldorado2452. All rights reserved.