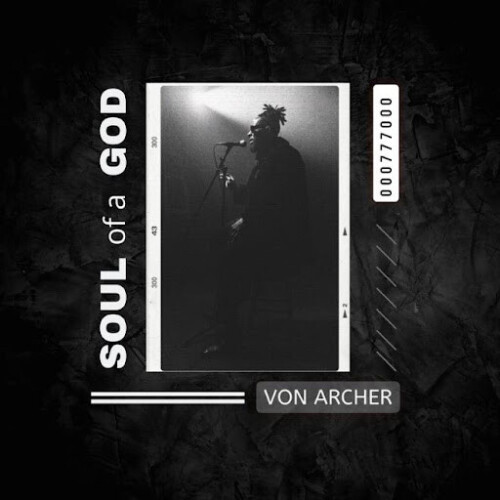 Today, Rapper Von Archer released his fifth single "Soul of A God." No stranger to success, the creative artist caught the attention of industry executives with his 'out of the box' live performances and made appearances on one of the culture's biggest music platforms – BET. As his career took off, Archer released two songs with Hip Hop artist Doxamillion titled "Cassius" and "Elevate" before teaming up with Gaby G. & Johnny Show in "Viva A Sua Vida." 
In April of 2022, Archer released "Tyrone Evolved," a sequel to Erykah Badu's 1997 hit "Call Tyrone." He has been praised for his diverse and creative music while celebrated for his unique style. With a message of excellence and evolution at the core of his brand, Archer uses his music to push the culture forward through motivation.
"I define evolving as maturing, being exposed to different things, being uncomfortable and growing into your own person, and trying new things. I want to inspire people to take care of themselves mentally and physically."
Fresh off the April release of "Tyrone Evolved" the South Florida-based Rapper and Hip Hop Artist Von Archer bares his soul in the socially powerful, soulful new release "Soul of A God". Inspired by true events and written to promote unity amongst the culture, the song has been resonating with fans globally since its premiere earlier today. 
The song comes during the celebration of Black Music Month and Juneteenth with a message of evolution and Black excellence. Creative Artist Von Archer is on a mission to unite the culture through his music. "I got the soul of a God in my system/ I got the soul of a God in my system/ I got the soul of a God in my system/ unify, spread love is the mission," he sings in the hook of his new song Soul of A God. 
The song opens up with an old-school and highly-musical vibe. You can hear the trumpets and soulful harmonies in this new head-bobbing, hip-hop track where old school meets new school. It's a whole vibe with a message of unity, love, and personal evolution. The message-filled song is a throwback to classic hip-hop music made popular by acts such as Public Enemy, Dead Prez, Nas, and Common. The song has a Gospel feel mixed with boom-bap style rap music with Von Archer's unique voice shining through the production.
"A young kid that I knew was shot and killed a couple of years ago. That is what inspired me to write this song. If we had more love, I believe these types of things wouldn't happen. We are all God's in our own way. If we all moved with the soul of a God, we would be able to spread more love and unity," the Hip Hop star says. 
"United we stand I'm talking Unity divided we fall/ Change the narrative to help the people evolve/To the younger generation show them what's real/ They're popping them pills popping in clips looking to kill/ 9 o'clock on the dot a Glock nine was popped / Watch the news in the morning somebody's son was shot/ Somebody's mom in shock, it's an ongoing cycle/ Makes you want to go home and open a bible/ Drop your face in your hands trying to understand/ A young king killed can't be a part of God's plan/ Damn, he was just in the club throwing some bands/ Barely 21 he was just becoming a man/ Imagine if the hood unified we can do it we got to start with you and I/ Then it multiply/ Put the nines down put the two fingers up/ Can't let people self-destruct," he raps in the first verse. 
Currently making rounds in LA to promote his latest single, the rapper attended "Beer and Beats" last night in partnership with Berklee School of Music before heading over to the launch of Rowing Blazers X K-Swiss alongside Olympic silver medalist Mardy Fish and World Championship bronze medalist Jack Carlson.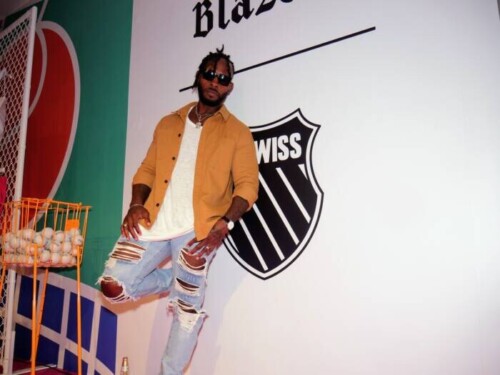 Von at K-Swiss event Picture taken by Craig Dewey Stanley
Archer recently set the stages ablaze with his electrifying performances at the Norton Museum of Art and the 2nd Annual Juneteenth Unity x Black Excellence show in honor and celebration of Juneteenth, he continues to ignite hope within the culture through his music. 
"My latest single 'Soul of A God' is about unifying as a culture. I believe I was put here to do something excellent in this world and with my God-given talents, I'm trying to motivate and inspire excellence." -Von Archer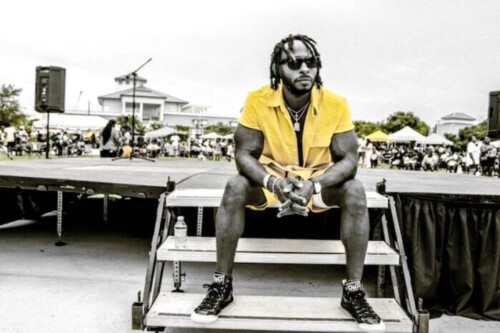 Picture of Von taken at the edge of the stage by DJ Moore
Connect with Von Archer
Instagram @von_x_archer
Facebook @VonArcher
© 2022, Seth "Digital Crates" Barmash. All rights reserved.