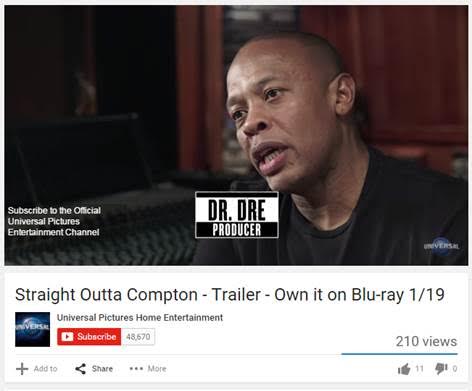 One of the greatest urban films of all-time will be hitting Blu-Ray & DVD on January 19th and personally, I can't wait. Director F. Gary Gray captured our hearts and mind with the bio-film "Straight Outta Compton" which highlighted the rise of rap/urban and entertainment icons NWA and you can put up the DVD and continue to support this film starting January 19th.
Before "Straight Outta Compton" is available on January 19th, check out some never-before-seen footage from the new Director's cut DVD. Watch Director F. Gary Gray and Dr. Dre talk about the making of STRAIGHT OUTTA COMPTON and shaping Corey Hawkins into the next great Dr. Dre below.

© 2016, Eldorado2452. All rights reserved.