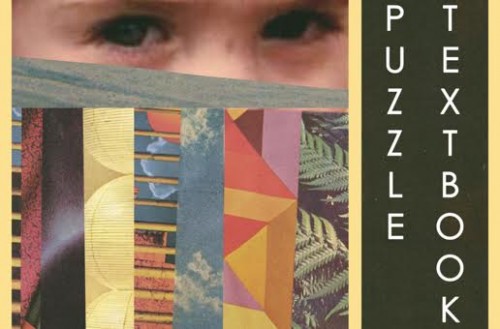 "Puzzle Textbook's theme is about examining different aspects of our postmodern world and highlighting the positive and negatives while also shining a light on the prospects of new beginnings and reincarnations."—E-Prosounds on his new album
New York artist E-Prosounds' latest effort, Puzzle Textbook, is instantly captivating because of its organic, down-to-earth aesthetic. It's just as accessible as it is challenging, thanks to E-Pro's own Jazz-leaning, Boom bap production combined with his smooth, in-the-pocket rhyming. It's the work of an artist who's pushing himself to create his best project to date, while also reminding the world that NY rap runs deeper than you may think.
E-Pro raps with a stream-of-consciousness approach that can be as engaging as the listener chooses. Given that his voice remains in a deeper monotone for most of the project, it's easy to hear it as another instrument within his imaginative, looping beats. The 11 instrumentals on here are some of the finest that he's produced to date, as they reveal his ability to experiment ("Intro"), tinker with jazz ("Memory Lane"), and craft '80s-leaning atmospheric Boom bap ("Right Now").
However, when you allow your ears to perk up and hear what he's saying, there are puzzles to be solved by his lyrics. Like when he advises the listener to, "Clean out your skull, and sweep the garage/ Pop the shiraz, be like Russell Westbrook." It's practical life advice partially disguised by left-field abstractions—and to say it's compelling would be an understatement. Other highlights in this vein include "Sunset" and lead single, "Circle."
"Each song is an individual puzzle piece and they all come together to form a textbook," E-Pro explains. "Together, they form a guide to destroy and rebuild society, appreciate the true nature of reality, and unite humanity in the beauty of it all."
Puzzle Textbook follows 2016's Joke Rogan EP, which found the artist branching out and utilizing outside production from Rusty Mack (of Harry Fraud's SRFSCHL crew) for the entire release. But on his latest effort, E-Pro is back to taking full control of his sound and demonstrating just how extremely talented he is as both a producer and emcee.
Puzzle Textbook is now available for stream through SoundCloud and Audiomack, and can be purchased for download via Bandcamp for just $7.
© 2017, Eldorado2452. All rights reserved.