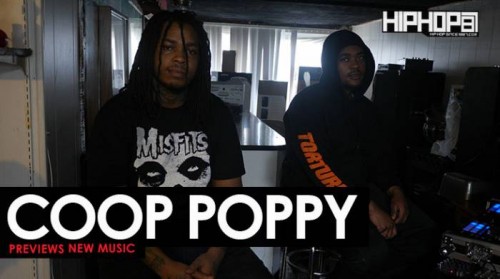 2016 was a great year for emerging artists out of Philly. From Lil Uzi Vert to PnB Rock, to the newest signed Philly artist Kur, the city has been making big moves towards making Philly a major player in the rap game again. Anyone that has supported or heard of Kur has probably heard of his right hand man Coop Poppy. Coop Poppy has been grinding on the internet and in the streets consistently making his name bigger and bigger. Recently, HipHopSince1987's own Rick Dange linked up with Coop Poppy in the trap for an exclusive preview of new music that Coop is preparing to drop.
Checkout this exclusive blog with Coop Poppy where he gives you a glimpse into a few records that will be coming out soon. This blog also features Philly's own club king Dj Tizz and was shot & edited by HHS1987's Rick Dange.
Follow Us on Instagram/Twitter:
@CoopPoppy_/@CoopPoppy
@DjTizz215/@DjTizz
@HipHopSince1987
@RickDange
© 2017, RickDange. All rights reserved.