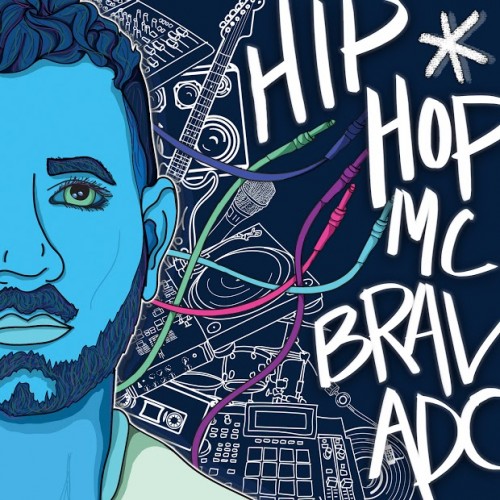 MC Bravado's Hip-Hop* is a tour de force in dense songwriting and structurally advanced, eclectic hip-hop music. Bravado is a rapper's rapper at his apex, cultivating a record that celebrates the artist he is today by marrying and encapsulating the extensive array of influences that got him here. The asterisk symbolizes the attentiveness asked of the listener and serves as the embodiment of what's been omitted from the game for far too long. MC Bravado has arrived and Hip-Hop* will too, 

3/3/17

 courtesy of Soulspazm. Look for the album single, "Unfiltered", ft. Nitty Scott, Real Deal, and Time Police (prod. EP of The Doppelgangaz) to arrive 2/17. 
The project features a noteworthy cast of collaborators, including but not limited to: Nitty Scott, OnCue, J57, KONCEPT, EP of The Doppelgangaz, PaceWon, DeeJay Element, Real Deal, and Teddy Roxpin. 
© 2017, Niyah Nel. All rights reserved.