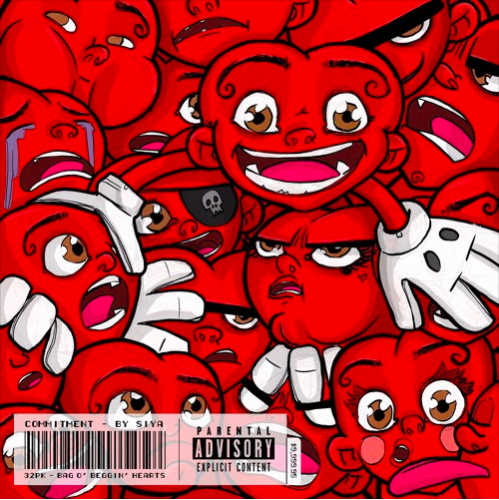 Brooklyn rapper Siya is preparing to release a new EP titled 'Commitment' on Valentines Day. The project allows the Sisterhood of Hip-Hop cast member to flex her songwriting chops as she tackles sensual subject matter and opens up on relationship angst. The lead single, "Front Door," sandwiches a melodic plea for everlasting companionship and loyalty with rapped verses where the openly gay Siya weighs both sides of being this deep in love.
The Brooklynite takes love seriously and wants her lover to understand that life without companionship is meaningless. Songwriting under Tank's R&B Money imprint has shown her the art of putting together a catchy song that incorporates rap and R&B elements to be melodic, catchy, vulnerable, and edgy at the same time. Siya is wistful about companionship, but isn't shy enough for witty one liners like "I mean your pussy amazing/I need that more than occasionally." The brashness is remarkable for an openly gay rapper who has battled identity crisis for most of her adult life.
Listen below to her latest and stayed tuned for her V-Day drop.
© 2017, Niyah Nel. All rights reserved.