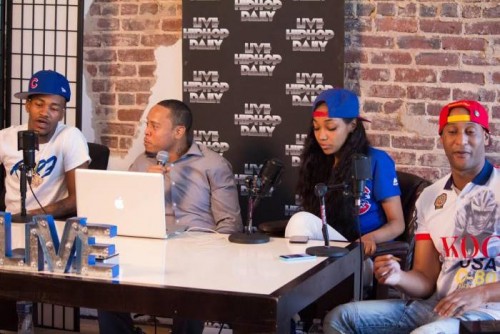 Recently, Hustle Gang's own Translee, Tokyo Jetz, 5ive Mics & Yung Booke joined host Terrell Thomas at the desk on the live show/podcast These Urban Times on LiveHipHopDaily.tv.
The Hustle Gang crew joined Terrell Thomas to speak on the Hustle Gang tour, their independent solo projects, what they have learned from T.I., T.I.'s private basketball games while on tour and much more.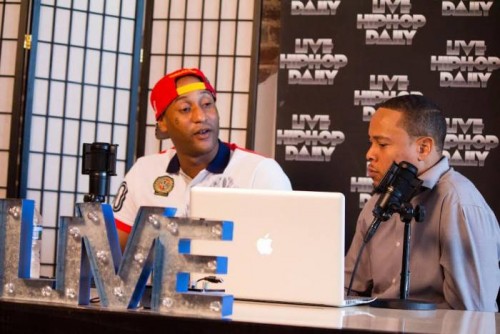 Tranlee spoke on his upcoming project 'Mind All Over The Place 2' and how he linked with T.I, Tokyo Jetz explains how she linked with Hustle Gang and her becoming an internet star. 5ive Mics spoke on his cameo in the new 2Pac film 'All Eyez On Me' and shifting to the film world and Yung Booke gave us some insight on his hit single "H.I.T.V" and his upcoming project set to drop later this Summer.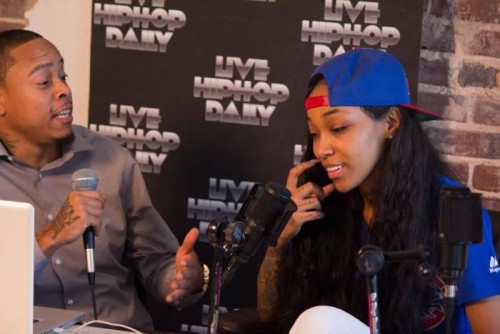 Watch Hustle Gang's interview with Terrell Thomas on These Urban Times below. These Urban Times airs every Monday, Wednesday and Friday from 1pm-3pm EST on livehiphopdaily.tv. Stay tuned to HHS1987. Follow @eldorado2452 on Twitter and Instagram for all your music and entertainment news.
© 2017, Eldorado2452. All rights reserved.