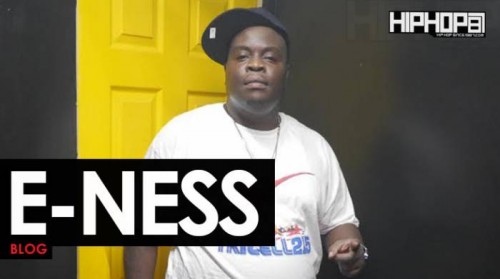 Philadelphia has always been a city known for having aggressive lyrical bars. It's been said in the past that the struggle is what creates some of the best rappers in the city. One artist that has truly stood the test of time and embodies all of that is E-Ness.
Recently HipHopSince1987's own Rick Dange linked up with E-Ness for an exclusive freestyle and interview. E- Ness started the interview off by speaking about his career and commenting on the list of the hottest rappers in the city that has been floating around the internet. E-Ness then goes on to speak about his upcoming mixtape "Codeine Lou" and about a new movie he will be in with Fredro Starr and Omar Gooding. E-Ness also spoke about his upcoming battle with Thesaurus, a possible rematch with DNA, and a potential battle in Philly with "The Battle Academy".
Checkout this exclusive interview NOW and also watch E-Ness spit a crazy freestyle for HHS1987's series "Bars Season" if you haven't seen it already!! This interview was conducted, shot, & edited by Rick Dange.
Follow Us on Twitter/Instagram at:
@215Eness
@HipHopSince1987
@RickDange
© 2017, RickDange. All rights reserved.