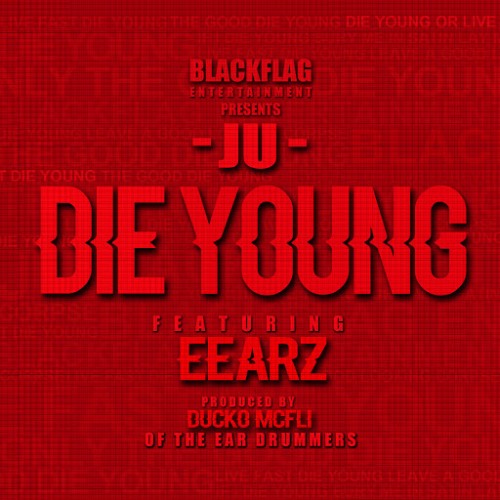 I've been checking out hip-hop artist Ju for the past few months and his growth in the music business is undeniable. St. Louis hip-hop artist, Ju (@jublackflag) teams up with Eearz (@Eearz) and Ear Drummer producer @DuckoMcFli, for his latest video collaboration, "Die Young." This record was dropped earlier this year and was the first record to drop off of Ju's upcoming project The Revival. The "Die Young" video highlights the dark and gritty feel of the record and speaks to the perils of street life, surviving against all odds and "wanting it all."
Most recently, Ju dropped records with King Los and Teff Poe, and plans to drop his mixtape New Levels, New Devils later this month. Keep an eye-out for the upcoming mixtape and project from Ju, which include records and videos with Jadakiss, Nispey Hussle, 2Chainz, Junior Reed, Aye Verb and production credits from Mike Will Made It, Jay Boogie, ICU, Chop Squad DJ, Ear Drummers and more.
Watch Ju's latest video featuring Eearz below. Stay tuned to HHS1987 for all your new music. Follow @eldorado2452 on Twitter and Instagram for all your music and entertainment news.
© 2017, Eldorado2452. All rights reserved.