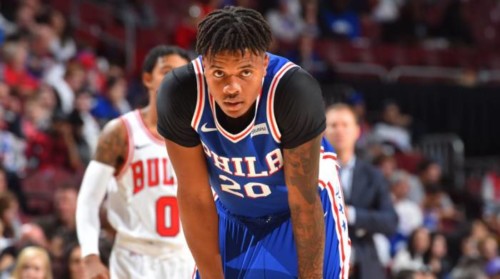 It appears Sixers first overall pick Markelle Fultz has a serious shoulder/neck injury that may play a part in why he has had shooting struggles.
According to the 76ers:
Markelle Fultz has recently completed a thorough series of consultations with specialists across several disciplines. Thoracic outlet syndrome, which involves compression or irritation in the thoracic outlet (area between lower neck and upper chest), was identified.

Physical therapy was recommended for Fultz before returning to play.

Fultz will begin this physical therapy immediately, is out indefinitely, and further updates will be provided as appropriate.
Fultz is expected to miss anywhere from 3-6 weeks while he rehabs and recovers in the Los Angeles area. We will bring you more details on Markelle Fultz and his recovery over the next few weeks.
Follow @eldorado2452 on Twitter and Instagram for all your Philadelphia 76ers, NBA and sports news.
© 2018, Eldorado2452. All rights reserved.