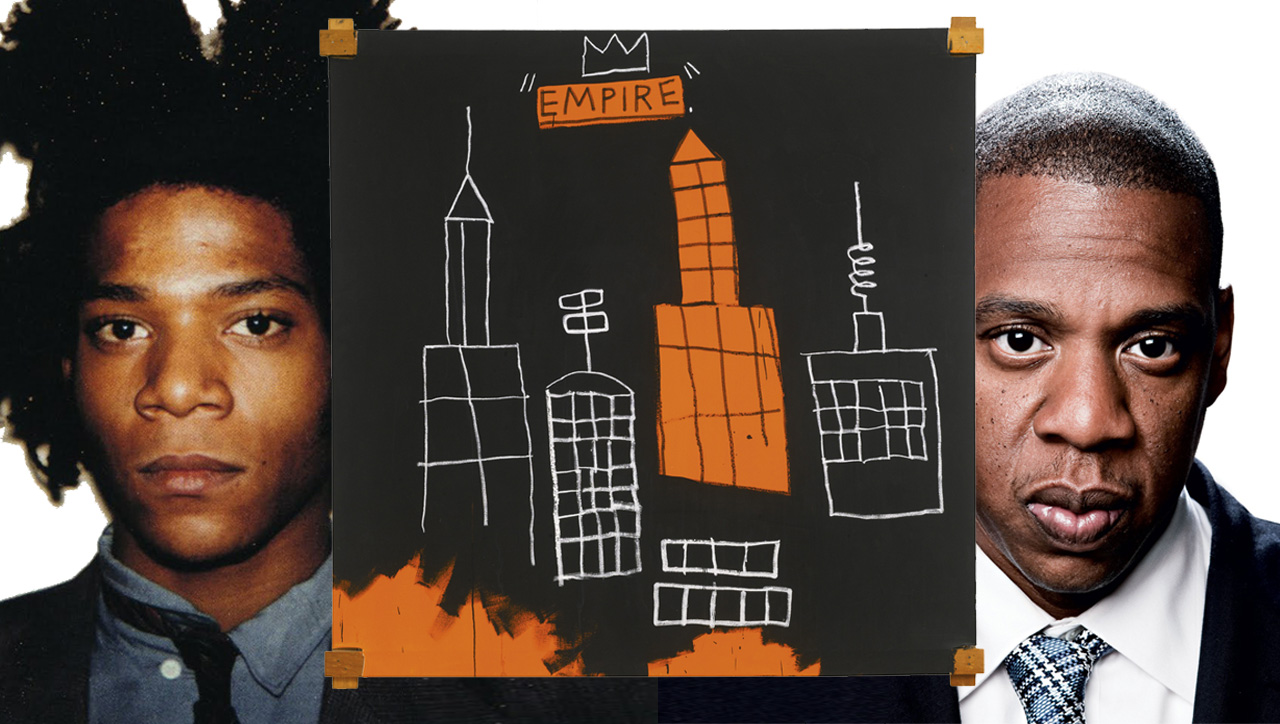 "I just want a Picasso in my casa" says Jay-Z but he ended up with a $4.5 million for a Jean-Michel Basquiat painting. This 1982 Basquiat painting is titled "Mecca" and it features the Empire State building, and the Basquiat trademark crown. According to sources the painting was estimated at $6 million so this $4.5 million price is a steal.
Think Jay-Z is new to this art life, well he was inspired by Basquiat in his 2010 song "Most Kingz." A track where he has the lyrics, "Inspired by Basquiate, my chariot's on fire." On his most recent album, Magna Carta Holy Grail, Jay-Z has referenced over $493 million worth of art, according to Forbes. Even on his "Picasso Baby" record, Jay-Z says "it aint hard to tell, Im the new Jean-Michel" referencing Basquiat himself.
via NY Post
© 2013, @BWyche. All rights reserved.