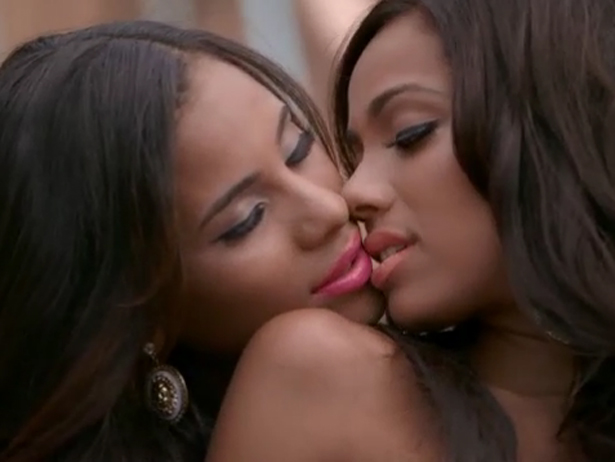 While at his birthday party, Saigon and Erica Jean learn the results of the DNA test and are happy to learn that Saigon is the father of their son. While at therapy together, Tahiry feels that Joe does not respect her or put her as a priority so she ends the relationship. When Rich stops by Erica and Cyn's photo shoot, Cyn tells Rich what she thinks of him and that she does not like how he treated Erica last year. While at Rashidah's event, Nya and Tahiry get into an argument over Joe Budden and some racial comments are made by Nya. In an effort to work together again and make some money, Erica stops by Rich's office with a signed contract and Rich is pleasantly surprised. After seeing more photos on Instagram, Tara destroys Peter's clothing and instruments. When Peter stops by the apartment, he is shocked by the mess.
WATCH Love & Hip Hop (Season 4 Episode 3) (Full Video)
via VH1
© 2013, @BWyche. All rights reserved.