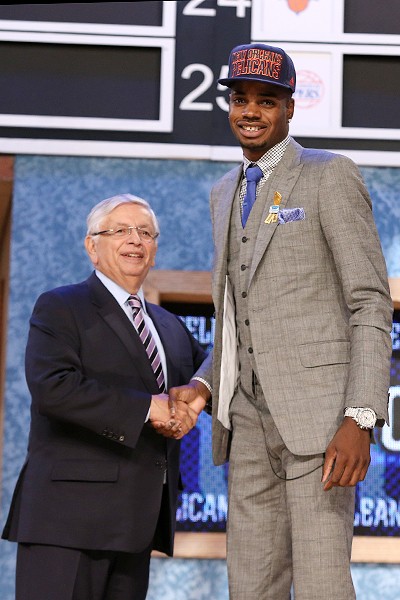 The Philadelphia 76ers have traded All-Star point guard Jrue Holiday to the New Orleans Pelicans for their sixth overall pick former Kentucky Wildcats center Nerlens Noel and a first round pick in the 2014 draft. The move wasn't viewed very well on twitter last night from some of Jrue's former Sixer teammates and various NBA members around the league. Philadelphia also received the Pelicans second round pick which was Baylor point guard Pierre Jackson.
Noel is said to have a huge upside and with his instant motivation after falling to the sixth pick after being projected to go number one he could turn out to be a steal for the 76ers. Noel is coming off a ACL injury and isn't expected to be ready to play until Christmas.
© 2013, Eldorado2452. All rights reserved.