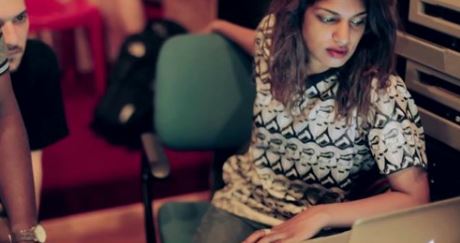 A preview of International rebel with a cause M.I.A. 's Steve Loveridge directed documentary leaked today, revealing her frustration with her label pushing back her forthcoming album Matangi, growing up the daughter of a terrorist, and even some never before seen commentary from Kanye West, Spike Jonze, and Philly's own Diplo. "Unfortunately, the odds of the documentary being released are relatively slim. Loveridge shared a private email exchange between himself and a Roc Nation representative over the weekend in which he simply brushes the rep away." – RH 
Special shout out to Ruby Hornet for keeping us in the loop !
© 2013, @quinelleholder. All rights reserved.