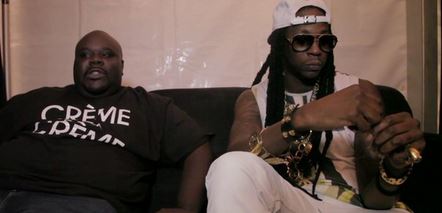 In his latest addition of Shaheem Reid's Take Charge Tuesday the hip-hop taste-maker hooks up with 2 Chainz.
 Next up for Shaheem Reid's #TakeCharge web series is 2 Chainz. Dos Necklaces gives us a pivotal moment in his career where he had to take charge of his career. B.O.A.T.S II: Me Time is in stores now.
© 2013, @quinelleholder. All rights reserved.