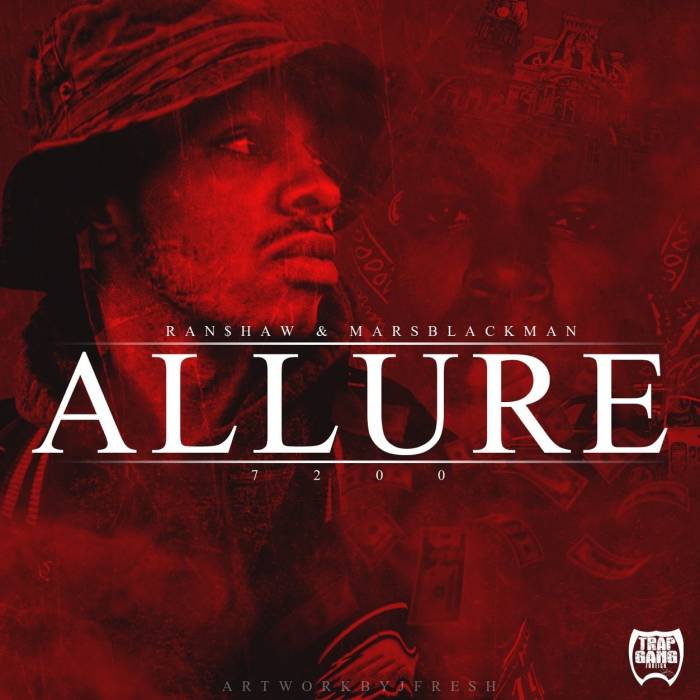 This is my 2nd mixtape as an underground artist but this isn't just my tape it's my producer's just as well (Mars Blackman) we are both childhood friends who planned this tape since age 10 and now we're 18. No manager, nobody to invest in us we did this on our own. We like to bring back a modern version of "GangStarr" with our struggles, things we like to do and things we want in life. We named it ALLURE because this is what we live and die for. We love what we do we basically grew up doing this. This is a sport to us, if we was to get 6 rings we wouldn't stop until we got 12. Features from: Black Deniro, Reese Rel, BI & TrapGangForeingFamily. 20 tracks total. We also threw two productions from a friend of ours (Dj Dougie) you can listen to this mixtape from A to Z. Let alone I hosted it myself, to remind you of a gangsta grillz mixtape.
DOWNLOAD: Ran$haw & MarsBlackman – ALLURE (Mixtape)
Twitter/Instagram is @_RanShaw
MarsBlackman Twitter is @MarsBlackman__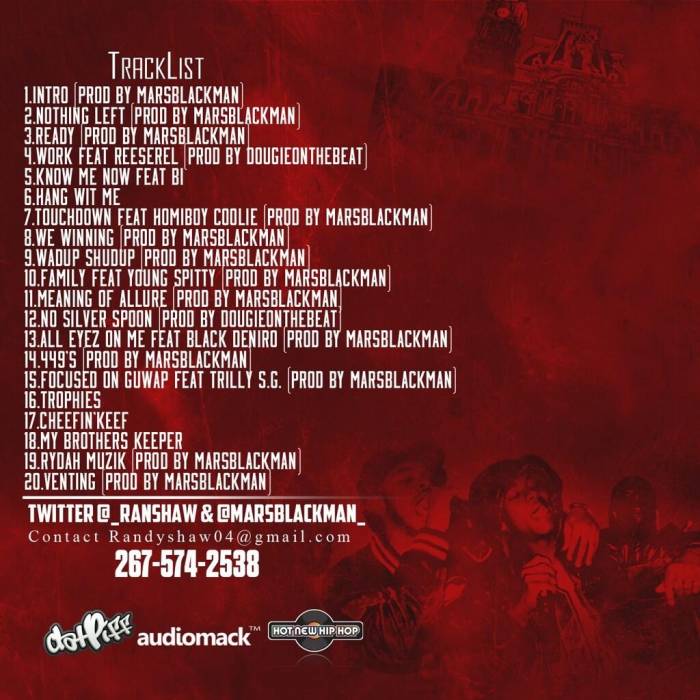 © 2014, @BWyche. All rights reserved.