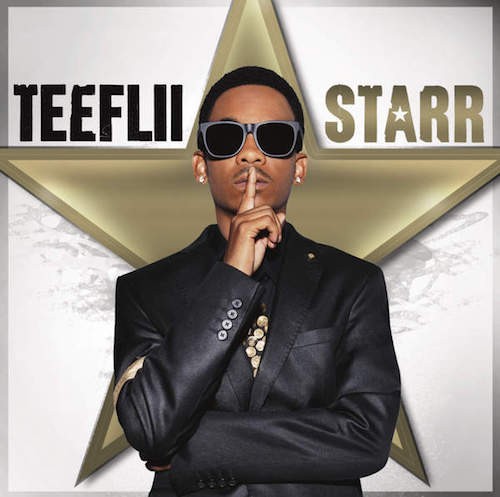 With his debut album Starr coming out the first quarter of 2015, TeeFLii liberates us with the album cover and tracklist for the forthcoming project. Coming in with 12 songs, the album is set to feature contributions from E-40, Nipsey Hussle, Chris Brown, Skeme, Snoop Dogg, DJ Quik, Dom Kennedy and 2 Chainz. You can pre-order the album on iTunes.
View the tracklisting below.
1. Intro
2. Action
3. Give it to Me (feat. E-40)
4. Hennessy & Weed (feat. Nipsey Hussle)
5. Blue Lipstick (feat. Chris Brown)
6. Something She'll Do (feat. Skeme)
7. Different Positions
8. Addicted (feat. Snoop Dogg & DJ Quik)
9. I Don't Need You (feat. Dom Kennedy)
10. Change Your World
11. Love Over Money
12. 24 Hours (feat. 2 Chainz)
Check out the interview TeeFLii did with HHS87 earlier this month where he talks about his smash hit, "24 Hours," his debut album, and more.
© 2014, miixtapechiick. All rights reserved.