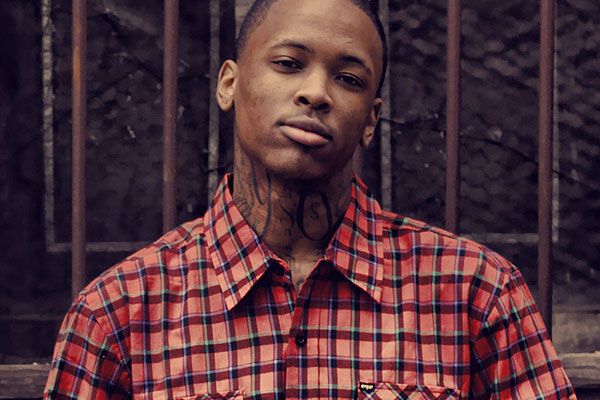 DISCLAIMER: No Crips were murdered in the making of this review, nor was anyone's house robbed. Unfortunately, I can't speak for the album itself.
When I first heard this album, I thought I was listening to the audio of a movie set in Compton in the 90s. Something like Menace II Society mixed with Boyz N The Hood and Colors. The album is literally a story about a typical day in YG's life, and everything Krazy that happens during. Before you sigh and give the default (read: cliché) response of "But Kendrick!", understand that the only thing they have in common is the environment. When Kendrick was deliberately avoiding pledging allegiance to any faction, Young Gangsta threw himself head first into the world of the Tree Top Pirus.
The tone of My Krazy Life is clear from the first track of YG's mother yelling out to him not to hang with the local gangbangers in the strongest California accent I've ever heard. Of course, immediately after, BPT clearly describes how he deliberately went against her wishes and joined the Tree Top Pirus. Not everything is about his blood affiliation, just most things. I Just Wanna Party brings label mates ScHoolboy Q and Jay Rock together for a classic Cali party joint. In the hood. A story of the robbery that landed him in the county prison for 6 months is vividly recounted in 1AM. King Kendrick is also recruited for Really Be, a melancholy cry of pain drowned in drugs.
The cherry on top of this album is without a doubt it's 90s West Coast feel. DJ Dijon's fingerprints are all over the production, which was a welcome change in sound from most of the more popular music to come out of the West recently. Every track sounds like four hoodlums in a drop top riding around Compton drinking 40s.
Admittedly, I wasn't expecting much when I heard YG had released an album. Now I own a copy just to bump while I'm driving around. Be careful though, this album will inspire you to get in your car late at night and look for houses to rob.
© 2014, @BWyche. All rights reserved.