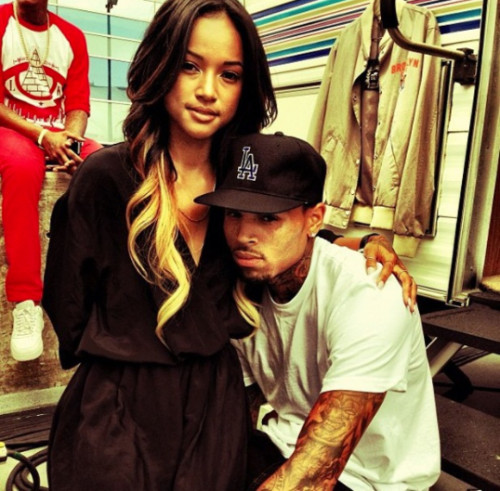 During Trey Songz & Chris Brown's set at the Power 106 Cali Christmas show yesterday, Breezy announced that he is a single man, yet again. Of course the ladies in the crowd loved to hear that..
How many single ladies we got in here tonight? Well, I'm single too. Fuck that bitch!
After calling his ex-girlfriend out of her name & telling his fans he's back on the market, he & Tyga performed his current hit single 'Loyal', the explicit version. He went on to antagonize the situation further by posting pictures on Instagram of him hugged up with the Kardashian sisters (Kylie, Khloe, & Kendall) backstage at the show.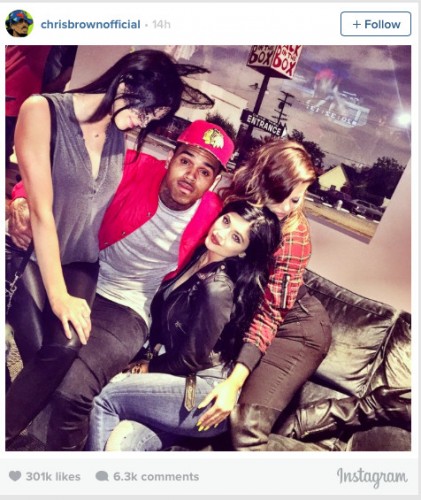 It didn't take too long for Karrueche to fire back, however. She took to twitter to strike a subliminal blow at her ex: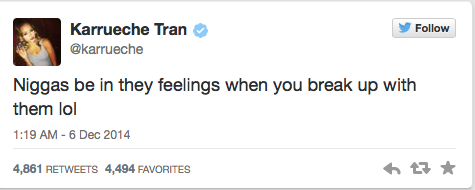 We'll be back with another episode of Breezy & his boo soon, I'm sure… Stay tuned.
© 2014, Niyah Nel. All rights reserved.