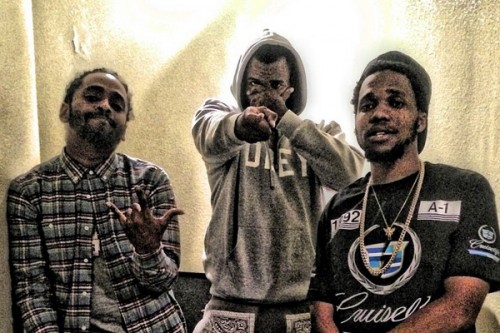 After allt he speculation about where Game would end up after his Interscope deal was over eventually culminated in him staying independent and starting a relationship with E1 earlier this year. Part of the appeal of that sort of deal was his newfound freedom to start his own squad, which he promptly announced as Blood Money. Then today, he announced when we can expect the Blood Money compilation album, featuring the likes of Curren$y and Skeme. Read his announcement below.
Hood morning (no typo): Spent the last 48 hours in the studio putting the final touches on #YearOfTheWolf & even though the date is pushed until Oct 14th I can promise my fans this #BloodMoney album will be better than anything else dropping this year ! Thanks for everyone who was apart of it & shout to my hittas @OfficialYonni & @MoussaGArt for grinding with to make the last minute changes to put this album in the can. #YearOfTheWolf is finally done !!!!! Now on to "The Documentary 2″ dropping January 18th. Exactly 10 years from "The Documentary" Nobody is fucking with 2 !!!!!!!!! So don't drop nowhere near me. You've been warned! For the people out there like me… I salute all who are relentless at defying the odds to ensure their own success. Those who dream while still awake. It is us that hold the keys to the future, keep grinding. #BloodMoney
© 2014, @quinelleholder. All rights reserved.