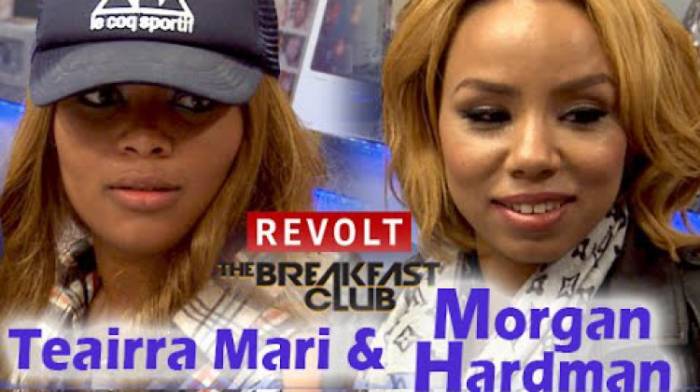 Love & Hip Hop Hollywood's Teairra Mari & Morgan Hardman stop by The Breakfast Club. The two talked about the altercations at the reunion show that caused Morgan to hurt her hand. Morgan confirmed that Ray is no longer apart of Floyd Mayweather's The Money Team. Morgan confirmed she no longer works with Ray, but she was not fired. She mentioned Ray put his hands on Morgan, and also got Morgan's son off a youth sports team after they needed their professional relationship.
Teairra talks about her downward spiral that resulted in her lackluster performance during her L&HH performance. Teairra talks who she is cool with and not cool with regarding to the Love & Hip Hop Hollywood cast. She talks about what had her attracted to Ray J, the characteristics she liked and more. She mentions having a sex tape on her laptop and it's better than Kim K's tape and so much more.
© 2014, @BWyche. All rights reserved.