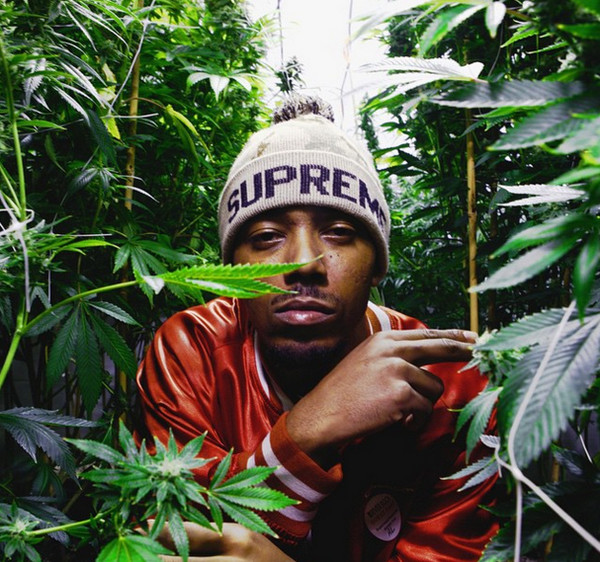 It's been a while since we've really heard anything from New Orleans native Trademark Da Skydiver with the exception of a few choice cuts including "Keep It 100" and "The Return", in addition to the unexpected announcement of him being added to the second half of this years The Smokers Club Tour a few months back.
So where has Trademark been and why haven't we've seen him running around with Curren$y and the rest of Jet Life Recordings roster? Early this morning, the elephant in the Jet Lounge was addressed among other topics during the Roasted rappers recent interview with All Hip Hop.
Check out a few telling excerpts from the exclusive conversation with Yohance Kyles as well as part one of Rob Markman's long overdue visual encounter with the underdog emcee after the jump. Return of the Super Villain is out now!
This album is being distributed through iHipHop. Your other projects have been as well. Are you still officially connected with Jet Life?

No, that's still fam. But as far as business and my career – that's all me.

Have you found it to be difficult to establish your own brand away from Jet Life?

Absolutely, because that's how I came into the game. It's like a Converse [trying to switch] over to Nike type of thing. It's going to be hard to establish that brand. But once it's established, once people realize you can still produce the same sound and put out quality music, I don't think it's going to be an issue. People are still in shock behind the whole thing.

You have your own fan base that follows you and that's looking for your music in particular. How have the fans reacted to that?

It hasn't been a negative reaction. It's been more of a "What happened? What's going on? Why?" What people don't understand is that people split up and do their own s**t and it don't necessarily be behind no crazy s**t. It wasn't an argument. It was what it was. It was just time for me to move on and establish my own s**t. I got homies that rap. I got homies that make beats. I know homies that shoot videos. It's this big pool of opportunities, so why not go out there and try and make my own s**t?

I'm glad you said there's no beef, because a lot of times the audience will say, "He's not in business with them anymore that means there had to be some type of falling out." I also noticed you still have a lot of the Jet Life family featured on your album.

For sure, that's fam. It's deeper than music. It's way deeper than music. We started that s**t before music. It's all good. At the end of the day, it's always going to be fam. But business and fam don't always mix. I'm not even saying that in a bad way. It's hard to separate the two, because it's going to be personal when you're dealing with your n***as you've been knowing half your life. So in order to keep the peace, in order for there not be no beef and to keep s**t moving, sometimes you got to back out of s**t and go do your own thing.
© 2014, @quinelleholder. All rights reserved.