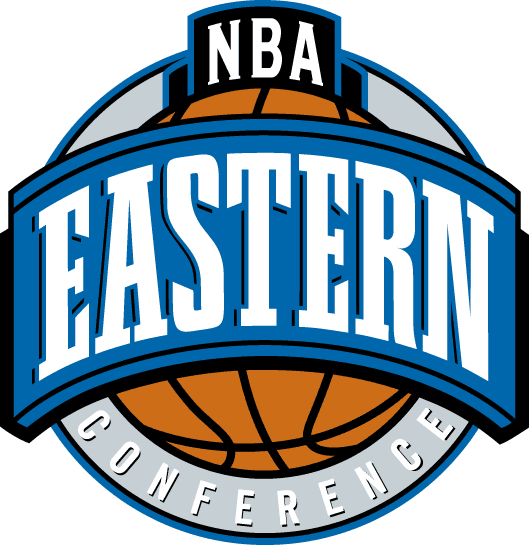 The 2014-2015 NBA season tips off today with three games (Magic vs. Pelicans, Mavericks vs. Spurs, & Lakers vs. Rockets) followed by a full slate of games on Wednesday. Last season saw the San Antonio Spurs beating the Miami Heat in the NBA Finals, but the landscape of the NBA looks a bit different this season. The biggest move was LeBron James heading back to Cleveland which shakes things up in the Eastern Conference. Melo stayed in NYC, D.Rose is healthy in Chicago, and other teams have seen some big changes. So how does the rest of the Eastern conference look? Read below for part 1 of our 2 part NBA preview and predictions, the Eastern Conference:
(Predicted Order of Finish)
Atlantic Division:
1. Toronto Raptors: Division winners last year, the Raptors are looking to build off their breakout season. The Raptors bring most of their roster back from last season, which is a good thing because if it's not broke why fix it. PG Kyle Lowry had a huge season last year and while he was in a contract year and doesn't have the best reputation, there's no reason to think he can't have another good season. SG DeMar DeRozan is the best player on the Raptors and really had his breakout season last year. DeRozan is only 25 and while his ceiling may not be much higher, he is an all-star caliber talent. If the Raptors improve on last season it will be because of C Jonas Valanciunas who has yet to live up to his top-5 draft pick potential. Last year he was solid but his ceiling is higher and he could be in for a true breakout season. Another player who has the talent to break out is SF Terrence Ross. Ross is an athletic swingman who was the #8 draft pick in 2012. He showed improvement last year but still needs to take his game to the next level. PFs Patrick Patterson and Amir Johnson are solid role players. The big off-season addition was SG Lou Williams, who could turn out being a steal. Williams, pre-injuries, was automatic offense off the bench, and if he's healthy he could be a nice spark for the Raptors. Toronto was the #3 seed in the East last season, and while regression is possible, they are still the clear favorites in the Atlantic and contenders in the East especially if they continue to mature together & players like Valaanciunas and Ross take the next step.
2. Brooklyn Nets: The Nets have potential to do well but also disappoint and it all comes down to health. C Brook Lopez when healthy is one of the best in the league. Health is the key however and I don't quite know what to expect from him this season. PG Deron Williams also has battled health issues in his career. Deron is also a head-case who has always been one of the most overrated players in the league to me. Deron needs his ankles to hold up and show the doubters how good he can be. I love the addition of head coach Lionel Hollins who is an upgrade from the departed Jason Kidd. If Hollins can't get Deron back on track, no one will. C/PF Kevin Garnett is back, and even though he still has passion for the game, he's a shell of the player he once was. SG Joe Johnson and SF Andre Kirilenko are the only proven options on the wing, but their best days are also behind them. PF Mason Plumlee has benefited from playing for team USA in the FIBA championships and could be in for a breakout season especially if Lopez can't stay healthy. The two most intriguing prospects on the Nets this season to me are two of their foreigners. Newcomer SG Bojan Bogdanovic is a Croatian who played well in Europe and could be in for big minutes at his position. PF Mirza Teletovic, captain of the Bosnia & Herzegovina national team, has been on the Nets for the past two seasons and has gotten better each year. The Nets veteran roster should be enough to make the playoffs, but unless the stars align and they all stay healthy and have big seasons, they aren't contenders to win the East. And if the Nets suffer health issues again, they will likely be a lottery team.
3. New York Knicks: The Knicks are a team I don't know what to make of. Carmelo decided to resign, which is huge. He could really thrive in Phil Jackson, oops I mean Derek Fisher's triangle offense. Melo has gotten some flack for not "winning", but he's a great basketball player that you can still build a team around. The Knicks have solid rotation of guards including rising stars Tim Hardaway Jr and Shane Larkin, and veterans Iman Shumpert and J.R. Smith. The free agent signing of the efficient veteran PG Jose Calderon could be huge. Calderon has been one of the most underrated at his position for years, and could absolutely thrive in the triangle offense if he can keep the youngsters at bay. Sf Cleanthony Early from Wichita St was drafted in the late 2nd round but really could turn out to be the steal of this past NBA draft. Now the questions marks, which starts with the Knicks big men. C Andrea Bargnani hasn't lived up to his #1 draft pick stats and has injury issues. PF Amar'e Stoudemire was quietly OK last season, but also isn't who he once was. The Knicks brought in C Samuel Dalembert and C Jason Smith, but neither are better than role players. New head coach the recently retired player Derek Fisher has no track record and though I think he has the makeup to be a good coach, he will go through some rough stretches. New GM Phil Jackson is a winner (obviously) and one of the best minds in the history of the game. Jackson, who won championships as a player with the Knicks, wants to bring back Knicks basketball and I think he will, eventually. Melo is a great start point, and while they could sneak into the playoffs, I think the Knicks miss out and the rebuilding takes at least another year.
4. Boston Celtics: The Celtics are a team still rebuilding, but there are some nice young assets on the team. Veteran PG Rajon Rondo is recovering from injury and the all-star has a few concerns. Beyond his injury concerns, I'm just not sure if these Celtics can build around him. Rondo when healthy is one of the best pure PGs in the game, but he's been a bit of a head-case and if Boston was smart, they'd trade him at the deadline. I think they will.PG/SG Avery Bradley has shown flashes of being a very solid player, but his shoulder injury worries me. SF Jeff Green has battled back strong from his health issues and could be the Celtics best player this season. PF Brandon Bass is another solid rotation piece as is veteran SF Gerald Wallace. The Celtics do have a lot of young players I like, but you'd have to imagine some will get traded to help rebuild. Rookie PG Marcus Smart is the future of the team at the position and SG James Young is an athletic swingman who is just scratching his potential and may have the highest ceiling of anyone on the team. C Jared Sullinger and C Tyler Zeller have potential to grow as players. SG Evan Turner is still trying to battle the draft "bust" label, but could possibly thrive in Boston. 2nd year C Kelly Olynyk is the most intriguing to me as he's a big man who's shooting can stretch defenders and can be a match up nightmare. Olynyk is making strides on defense and could take the next step as a player. I like Brad Stevens as a coach and he's got a great basketball mind and President Danny Ainge has shown he can get it done when it comes to building a championship, but these Celtics just aren't built to win yet. It should be another long season in Boston.
5. Philadelphia 76ers: Last year's 19 win Sixers team was bad, this year they could be even worst. The Sixers could be historically bad as many of last year's positives are gone. Back is last year's Rookie of the Year PG Michael Carter Williams. MCW has a bright future if he can be come more efficient. MCW should again have an up and down season full of bright spots and struggles, as this roster will not help him with his efficiency issues. "Rookie" C Nerlens Noel is back after sitting out all of last season due to injury. Noel has the ability to fill up a stat sheet and will challenge for rookie of the year honors. Noel will also have major growing pains at times and must show he's built to play center in the league and improve his offensive game in the NBA. Rookie SG K.J. McDaniels is the most intriguing player on the Sixers to me. McDaniels was one of the best defenders in the ACC in recent years and he could become the NBA's next great lockdown defender. Outside of those three though, the Sixers are filled with cast offs and guys who belong in the D-league and not on an NBA roster. The Sixers drafted well, Joel Embiid has the potential to be real, real good and euro talent Dario Saric could be a star as well. Saric however will stay in Europe this season and Embiid likely won't play at all either as he recovers from injury. The Sixers are investing in the future and this really could pay off in a few years, but the present is bleak. Philadelphia will absolutely be the worst team in the Eastern conference (& NBA) this year, and they could challenge for being the worst team in NBA history.
Central Division:
1. Chicago Bulls: The Bulls had the best off-season in the Eastern conference (outside of The Cavs) but their biggest "add" will be the return of a healthy Derrick Rose. Rose looked a little rusty during his time with team USA this summer but he also showed flashes of the player he used to be before his injuries and he made it through the summer without any additional health issues. Rose was one of the most athletic PGs we've ever seen and if can even return to 80-90% of the MVP player he once was, Chicago will win a championship at some point. Bulls dropped Carlos Boozer and added PF Pau Gasol which was a major upgrade. Gasol looked burnt out at the end of his time in L.A. but is still one of the league's most talented big men who I think still has a few good years left and will be rejuvenated playing in Chicago. Heart and energy of the team, C Joakim Noah, and underrated PF Taj Gibson are both back and the help form what might be one of the deepest group of big men in the NBA. SG Jimmy Butler is a tough defender who can get to the rim and he can take the next step as a player if he ever improves his shooting. The most interesting additions to the team this year are rookies SF Doug McDermott and PF Nikola Mirotic. McDermott is a Kyle Korver-esque shooter that the team desperately needed and is a great fit for this club. Mirotic is an NBA ready Spanish player who was an MVP for Real Madrid and could be the next great European big man if he can adjust to the NBA game. Veteran guard Aaron Brooks could be a sneaky offensive addition for the club. Coach Tom Thibodeau is one of the best in the game and gets the best out of his team even with injuries. The Bulls are one of the biggest favorites not only to win the East, but also an NBA championship (if Rose stays healthy).
2. Cleveland Cavaliers: Lebron is back. What else needs to be said about that? The yearly MVP candidate returns home and that alone makes Cleveland contenders but there is also other good young (and veteran) talent surrounding Lebron. PF Kevin Love came over from Minnesota and he's a huge addition. Love clearly can't be "the man" you build a team around, but he could very well be the best 2nd option in the NBA. Love is a great shooter and passer at his position and an outstanding rebounder. PG Kyrie Irving is an incredible talent and a top point guard in the league, but he has suffered some injuries and hasn't completely live up to his potential yet. If he stays healthy, that should change. I think Lebron and Love's numbers could be down a bit this season with better talent around them, but Kyrie could be in for his best season yet statistically. Rumors of Ray Allen joining the team are still out there but SG Dion Waiters and veterans SF Shawn Marion and SG Mike Miller will man the wings in the mean time. Waiters hasn't lived up to the hype yet but maybe he finally will? If not he could be the fall guy for if/when things go wrong. Veteran C Anderson Varejao should thrive playing next to love and PF Tristian Thompson continues to grow as a player. I'm also a fan of new coach David Blatt who excelled in Israel. You can argue the Cavs are the favorites in the division, East, and NBA to win it all, but I think they're still a season away. Why? Well outside of LeBron, their two best players, Kyrie & Love, have never even played in a playoff game and I believe this will be a season of adjustments for them. A championship is coming to Cleveland sooner than later though.
3. Detroit Pistons: The biggest addition to the Pistons in the off-season was bringing in Stan Van Gundy to both coach and be the president of basketball operations. I'll be the first to admit I love Van Gundy and I think he'll get this franchise back on track (I wish my favorite team would have made a play for him). The roster isn't great yet, but there are some nice pieces for SVG to work with. C Andre Drummond is an emerging star and a potential Dwight Howard type of player. Howard reached elite status under SVG and I believe Drummond will too. PF Greg Monroe is another really solid option down low. Monroe will be a free agent so he'll be playing for a contract. If Detroit falls out it, he could be traded however. The growth of PG Brandon Jennings is going to be key to the Pistons success or lack thereof this season. Jennings has yet to live up to his potential, but there are times where he looks like one of the league's best point guards. If SVG can't get the best out of him, I'm not sure anyone can. SG Kentavious Caldwell-Pope was the #8 pick of the 2013 draft but he's yet to play like it but the potential is there. /PF Josh Smith is better suited at PF and there's a good chance the Pistons could try to trade him. Pistons overpaid veteran SG Jodie Meeks provide a scoring boost. Kyle Singer and veteran Caron Butler will split time at the SF position. Rookie PG Spencer Dinwiddie is an intriguing prospect to me. Dinwiddie is a big point guard who was one of the most underrated players in college at Colorado where he also suffered a terrible ACL injury in his last season there. I believe Detroit now has a coach that will get the best out of this roster and will help the Pistons challenge for a playoff spot again. They're not contenders in the East yet, but I love the direction they are headed in.
4. Milwaukee Bucks: Milwaukee is an intriguing team this season as the roster seems to have its best talent in years. But there are some questions about that talent. C Larry Sanders had a disastrous season last year, some of it mental, some of it injury related. The Bucks need Sanders to be a defensive force again like he was in 12-13. SF Giannis Antetokounmpo has the highest ceiling of anyone on the roster. The Greek Freak is still learning to play basketball and just how good he can or will be is still unknown. Rookie SF Jabari Parker has an offensive game that will adjust nicely to the NBA but he looked a bit out of shape this summer and he must improve his defense. Parker will be a rookie of the year candidate based on his offense alone and he'll be a superstar in the league if his defense ever catches up. Sanders, Parker, and Antetokounmpo could be a good trio to build around. PG Brandon Knight was effective and efficient last year and could be even better this season. Milwaukee has nice bench options PF John Henson, PG Jerryd Bayless, SF Jared Dudley, SG OJ Mayo, & PG Nate Wolters. I don't like the addition of Jason Kidd as head coach, but he shouldn't really hold this team back. The Bucks have a lot of young potential and exciting talent and if the ball bounces their way, they could contend for one of the final playoff spots in the East. Even if they aren't a playoff team, the future is a lot brighter in Milwaukee these days.
5. Indiana Pacers: The Pacers had one of the worst off-seasons and that was mainly because of the injury to star SF Paul George. George suffered a gruesome leg fracture while practicing with Team USA and will miss the entire season. They also let Lance Stephenson walk in free agency and didn't do much to replace him. The Pacers return a nice trio in PG George Hill, PF David West, and C Roy Hibbert, but both have questions. Hill's scoring numbers should likely increase this year but he's also starting the season injured. David West is a solid offensive option at PF but he too is nursing an early season injury and his best days are behind him. PF Luis Scola should pick up some of the slack. C Roy Hibbert had a disastrous playoff run last season but a lot of it seemed mental to me. Hibbert is a stiff, but he does have talent. Hibbert said he spent the off season doing yoga, Pilates, eating better, and more importantly working with Kareem Abdul-Jabbar. Hibbert's problems must be behind him if the Pacers want any chance this season. None of those three are suitable of being the go to guy on a team, but all three must step up and replace the lost production of George & Stephenson. Their wing players this season will likely be SG C.J. Miles, SG Rodney Stuckey, SG Chris Copeland and SG C.J. Watson an that's not good at all. The Pacers may still be OK on defense, but this team has major issues offensively and may be one of worst in the NBA. Unless these players really exceed expectations, I see no way the Pacers make the playoffs this season.
Southeast Prediction:
1. Washington Wizards: Washington showed last season they are a team on the rise, and they should be even better this year. PG John Wall finally had his real breakout season last year and he should continue to mature into one of the league's top point guard. SG Bradley Beal is already one of the league's best shooters and he still hasn't reached his ceiling yet. Beal will however likely miss at least the first month of the season as he recovers from a fractured wrist. Wall and Beal make up one of the best young duos in the NBA and something Washington should be able to build around for years. Veteran SF Paul Pierce is on the last leg of his career but will help provide leadership and depth especially with Beal out. PF Nene and C Martin Gortat are a solid pair down low, and if they're healthy (Nene has had health issues) they're an extremely physical and tough challenge. C Kevin Seraphin, PF DeJuan Blair, and PF Kris Humphries provide depth. What's interesting to me is the development of 2nd year players Otto Porter and Glen Rice Jr. Both looked much improved this summer and Porter especially (the #3 overall pick) needs to emerge as a key role player. The Wizards will miss Trevor Ariza who left for Houston, but I think Porter & Rice can pick up that slack and provide the Wizards with more production/depth than last season. Overall Washington has just the right mix of young talent & veteran players that you want for your roster. The Wizards are one of the fastest rising teams in the NBA and they should be considered right up there as one of the favorites in the Eastern Conference.
2. Charlotte Hornets: Charlotte not only improve their name this off-season (changing back to the Hornets and the purple & teal color scheme), but they also improved their talent. Last season Charlotte was a pleasant surprise and this year they should be even better. The Hornets brought in SG Lance Stephenson and he especially provides a new layer of offense for this team. Stephenson has the ability to help Charlotte reach the next level as a team if he can match the production he had with the Pacers. PF Al Jefferson had his best season of his career last year and he will benefit from Stephenson now being able to carry some of the offensive load. PG Kemba Walker could be in for a breakout season as he continues to improve his game. SG Gerald Henderson and SF Mike Kidd-Gilchrist provide solid production and depth at the wing position. If Kidd-Gilchrist really starts to develop offensively, watch out. C Bismack Biyombo protects the rim but doesn't do much else, but that's ok as he doesn't really need to have a strong offensive game. Intriguing rookie PF Noah Vonleh is pretty raw right now, but he has the ability to develop into a star player. C Cody Zeller should also continue to develop down low. Veteran SG Gary Neal and PF Jason Maxiell will provide depth and production off the bench when needed. The Hornets are a top 5 team in the East and they're a team quickly on the rise. This is the team teetering on the edge of being a true contender, if Stephenson plays well, and their youngsters (Walker, Kidd-Gilchrist, Zeller, Vonleh) develop well, the Hornets will be true contenders in no time.
3. Miami Heat: Life without LeBron won't be the same, but it also won't be as bad as it could have been. PF Chris Bosh and SG should be enough to keep the Heat in the playoffs. Bosh should benefit the most  statistically from LeBron leaving. In Toronto, Bosh was the go-to guy on offense and I think he resumes that role with Bron gone. Wade looked done at the end of the Heat's playoff  run last year, and that is concerning. Wade only played 54 games last season, and while he'll still have nights off and it's very possible he's done producing at an all-star level, I think he has one season left in him. Wade is a Hall of Fame talent who will absolute give it his all this year to prove the doubters wrong. The addition of SF Luol Deng was a big one. Deng is older and never was that dynamic of a player, but he is still a very good basketball player capable of an all-star caliber season, something the heat will need. PF Josh McRoberts  is another big man who can stretch the floor and a nice signing by the heat this season. C Udonism Haslem and PF Chris Birdman Andersen  provide veteran depth off the bench. The point guard situation is a bit of a mess, but at least there is depth. Veteran Mario Chalmers, Norris Cole, and rookie Shabazz Napier are all in the mix. Napier is the future for the Heat at the point guard position, but they're not ready to hand him the keys just yet. Yes LeBron is gone, but the cupboard is far from bare. The Heat still have a playoff team caliber roster, but just how well they do will likely fall on the health of D.Wade.
4. Atlanta Hawks: Off the court The Hawks had a bad off season with a racism controversy causing owner Bruce Levenson to agree to sell his team shares and general manager Danny Ferry to take a leave of absence. On the court the Hawks are an intriguing team. PF Paul Millsap is still underrated and should be more of a household name.  Millsap is an elite player though he's not flashy which is why he likely goes under the radar.  PF Al Horford is back from injury and together with Millsap form one of the league's most dangerous duos down low. The key to the Hawks taking the next step is PG Jeff Teague. Teague must become an all-star caliber talent and team leader, but I'm not sure he has it in him. 2nd year PG Dennis Schroeder was compared to Rajon Rondo when he came over from Germany, but he's yet to really show his potential in the NBA. I think Schroeder has a better chance to become an elite guard than Teague but he will have to shake off his disappointing rookie season. SG Kyle Korver is still a great shooter, both from three and the foul line. Rookie PF Adrian Payne is not only a big man who can shoot, but he's also a hard worker and a class act who fits the Hawks very nicely. The Hawks with a healthy Millsap and Horford should challenge for a playoff spot, but I'm not quite they're ready to take the next step yet.

5. Orlando Magic: The Magic have a young group of talented players that will show some flashes of brilliance but will also experience a lot of growing pains. Magic fans need to be patient however as the talent is there. C Nikola Vucevic just signed an extension and is one of the league's best rebounders. He also has a decent jump shot and could soon develop into an all-star.  G Victor Oladipo finished second in the rookie of the year voting last year and he should continue to improve his game. He's an athletic guard who has a high ceiling. He will however be out for a month with a facial fracture.  Rookie PG Elfrid Payton was one of the most underrated players in the draft and could have a Damian Lillard type of rookie season. Payton can fill up a stat sheet and i think will be one of the steals of last years' draft. Another rookie, PF Aaron Gordon is an athletic freak who should quickly become one of the top and most exciting athletes in the league.  PF Andrew Nicholson and SF/PF  Tobias Harris both have shown potential and either could be in for a break out season if given the opportunity. Veteran PF Channing Frye and SG Ben Gordon were brought in to improve Orlando's shooting, but both were overpaid. Yes there will be bumps with the Magic likely starting two rookies this season (Payton &  A.Gordon), and they likely aren't a playoff team.  But the Magic will be a fun and exciting to watch and the future is bright in Orlando.

Eastern Conference prediction:
1. Chicago Bulls
2. Washington Wizards
3. Cleveland Cavaliers
4. Toronto Raptors
5. Charlotte Hornets
6. Brooklyn Nets
7. Miami Heat
8. Atlanta Hawks

Eastern Conference Finals Prediction: Chicago Bulls over Cleveland Cavaliers: A championship will eventually come to Cleveland, but not this year. The Heat didn't win in their first season together, and these Cavs won't either. Chicago (with a healthy D. Rose) will win the East.
Check back tomorrow for Part 2 of our NBA preview, featuring the Western Conference and our Finals/awards prediction!
© 2014, JustinBurkhardt. All rights reserved.