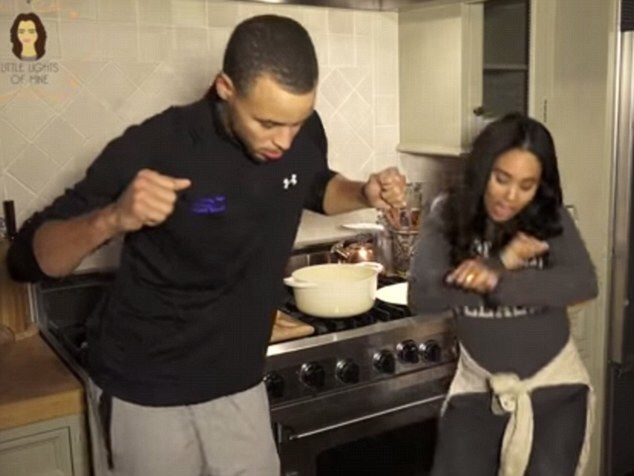 Golden State Warriors guard is lighting it up right now! An early candidate for MVP, Curry has been averaging 23 points for a balanced, young Warriors team that looks poised to give everyone in the Western Conference a run,
So, it's no shock that many in the world are getting to know the product of North Carolina.
Drake famoulsy name dropped Curry's name in his hit, "0-100". Recently, Steph and his wife decided to give their own remix of Drizzy's hit.
Check out the Curry's with "Chef Curry With Pot" remix below
© 2014, Mehka King. All rights reserved.