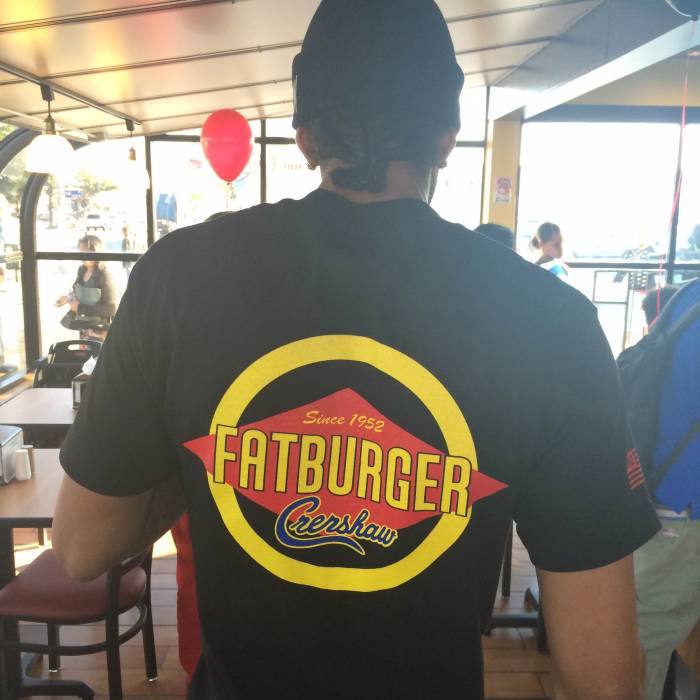 Watch below as Fatburger & Nipsey Hussle's Marathon Clothing join forces to create custom uniforms in honor of their new restaurant that opened up yesterday on Crenshaw Boulevard and Slauson Avenue!
Nipsey Hussle on the collaboration:
"Fatburger being an iconic brand in L.A., our core values aligned. We had an idea to co-brand the Crenshaw collection from the Marathon Clothing with the Fatburger logo."
Fatburger Project Coordinator, Mark Webster Jr. on the new uniforms:
It's usually in the movies when a new neighbor moves in, you bring them a gift welcoming them to the neighborhood. Nipsey offered his time and creativity to collaborating with us for a special Crenshaw Fatburger uniform shirt. He's a staple and pillar in this community, and the Crenshaw Fatburger family is thrilled to have him be a part of this."
Props to Rob Markman & MTV News!
© 2014, @quinelleholder. All rights reserved.