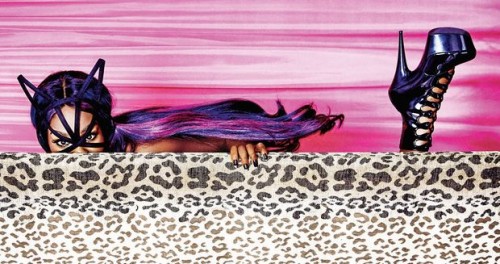 Ever in the news, never for music Azealia Banks is making headlines again and this time it's for an upcoming appearance on the cover of Playboy. No word yet on whether she'll go tits out for the boys or not, but either way we'll be checking it out when the April Music Issue of Playboy hits newsstands March 20th.
If you want to read the same information in different order, here's what Banks had to say about it on Twitter,
"Now I can finally tell you, I'll be on the COVER of @Playboy's April Music Issue!!"
© 2015, DukeLondon. All rights reserved.