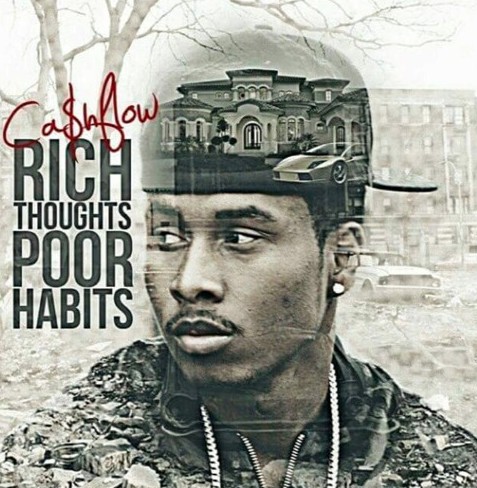 Cashflow switches things up with the release of "Imagine." Stepping outside of his car, the Harlem native ponders what life would be like if people thought a little differently. Cashflow focuses on ladies during the first half of the song questioning what would happen if women had higher aspirations for themselves. During the last half of the banger, he questions the motives of today's man and encourages everyone to step their reality up.
Cashflow has repeatedly displayed his lyrical skill through the release of his infamous car freestyles such as "Ladies Vs Thots." Imagine showcases his diversity as the rapper flows effortlessly over a head-bobbing instrumental by Remo TheHitmaker.
Rich Thoughts, Poor Habits is expected to be ready by the end of this year but Cashflow intends on liberating new music before that. He was recently spotted in the studio with Harlem veteran, Cam'Ron so hopefully the duo cooked up something for fans.
Listen to "Imagine" below.

© 2015, Julie Aly. All rights reserved.