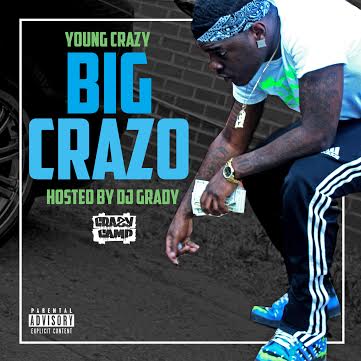 If you're still sleeping on the reemergence of Virginia's music demographic, Crazy Camp's frontrunner Young Crazy is here with an XL cup of Folgers. The Norfolk native is still riding off of the huge success earned from his breakout hit "Get Dumb" & hits released thereafter, but the streets were in desperate need of a new body of bangers.
Hosted by DJ Grady, Big Crazo is nothing short of classic anthem for the real who can relate. Gucci Mane set the standard & Young Crazy is here to elevate it. Standout tracks include a previous release, Participate & Painter Clique, but this tape is a rider from start to finish. Crazy's sound virally knocks in the streets & adds to the diverse flavor the Hip-Hop culture is used to coming out of the great state of VA. Don't take my word for it, have a spin at Big Crazo below!
© 2015, Niyah Nel. All rights reserved.