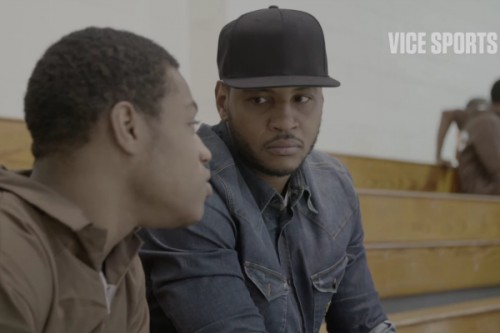 New York Knicks superstar, Carmelo Anthony has been working with Vice Sports to educate themselves on street sport cultures from around the world. Stay Melo's latest episode takes Anthony back to the state he plays in and a hometown of his to visit NYC's Rikers Island Correctional Facility. Melo caught wind of the rumors of abuse from corrections officers and decided to make a visit to investigate and speak to a group of select 18-21 year old inmates about their experiences of being arrested and spending time behind bars. Carmelo sat with some chosen young men out of that group to  listen to their stories and encourage them by tell them not to let anything derail them from their goals of success on the outside.
Watch the inspirational clip below!
© 2015, Oktane. All rights reserved.