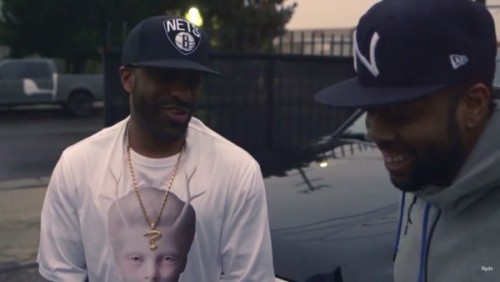 After a notable hiatus, DJ Clue is back to stake his claim in the mixtape arena once again. DJ Clue carried the torch from the likes of DJ Kid Capri and DJ Ron G in the late nineties, and began his journey into molding the format of modern day mixtapes. From dropping street tapes to becoming "The Professional,"  he curated three projects in the series that did numbers in retail. Clue made it known he had the clout to be able to drop exclusives from mainstream artists, who knew his cosign was legit. I mean, he was signed as an artist to Roc-A-Fella in it's golden age and formed his own label Desert Storm Records, which helped launch the careers of  Fabolous and  Joe Budden. Clueminatti has also garnered a massive following through his time at both New York City hip-hop radio outlets Hot 97 & Power 105. Fast-forward, Clue and Fab have been teaming up to release a new weekly freestyle series called "Friday Night Freestyles" that have had the internet buzzing every Saturday morning for the past month or so. Two decades of work has risen the Queens, NY native to the top of the ranks of hip-hop DJ royalty. The forthcoming project"Live From The 7 One Eight," is due out soon and will carry features from featuring Fabolous, French Montana, Future, Rick Ross, Jadakiss, Chinx Drugz, and more.
"Live From The 7 One Eight," will be available through the brand new immersive mobile app Slyde May 5th. Check out the teaser for the mixtape below, and download the app here.
© 2015, Oktane. All rights reserved.