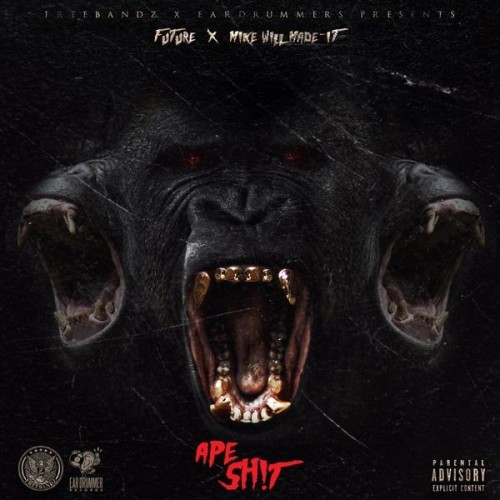 Just as we began concluding the 4th quarter, Mike WiLL Made It informed XXL that he & Future had a slew of unreleased material in the bag & they intended to break the pavement with a mixtape entitled Ape Sh!t soon. Future alone has taken the game to new heights with his last 3 releases, Monster, Beast Mode, & 56 Nights–so whatever else he has in store is sure to set the streets on fire.
Today, Mike WiLL unleashed the artwork to the aforementioned mixtape, so we know it's officially on the way. Hopefully this joint will be set for a summer release as that would be ideal, but no dates have been mentioned as of yet.
"It's like a tape, really. Just something to just feed the streets right quick, 'cause at the end of the day me and Future do so many different types of music. But me and him got so many songs, so I was like, people love when me and him come together anyway. So people would love a full project of that, you know."
© 2015, Niyah Nel. All rights reserved.