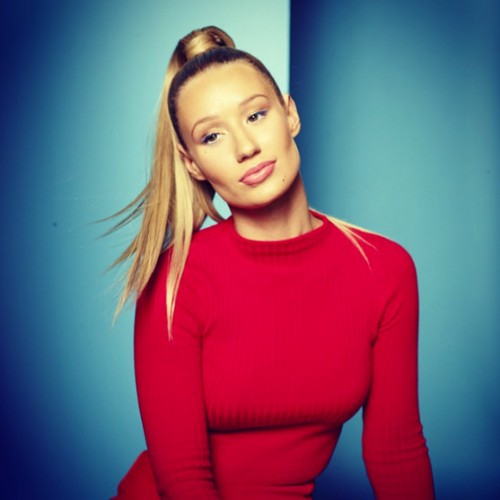 At least Chris Brown can find solace in the fact that he certainly isn't alone when it comes to the immense amounts of public scrutiny; Iggy Azalea just might take the cake for the year of 2014. Even Iggy's label boss, T.I., has went on record to say that she has a hard time dealing with all the backlash that comes with her celebrity life.
Nevertheless, the "Fancy" lady emcee has taken matters into her own hands & decided to take a hiatus from her Instagram. She recently did the same on Twitter, so it's safe to say that Iggy Azalea is simply exhausted.
On March 5th, Azalea took to her Instagram to post a photo that was taken of her in front of her home, which is surrounded by fortress huge fences.
Bossip.com reported that the IG community slandered her so bad under this picture that she took the time out to actually to respond to someone.
I don't care about being relevant. I just want to live my life and deserve for whatever I do in the privacy of my own property not to be on a blog. That's just human decency and if it's hard for you to understand then you have a warped sense of reality. I'm not here for yall, don't want or need you to talk about me and would be wildly happy if being irrelevant meant being able to check the mail in the morning without seeing a photographer hiding out in a car across the street. Peace!"
Today, Azalea's management team posted on her Instagram account saying that they would be handling her page until further notice. Welp..
© 2015, Niyah Nel. All rights reserved.