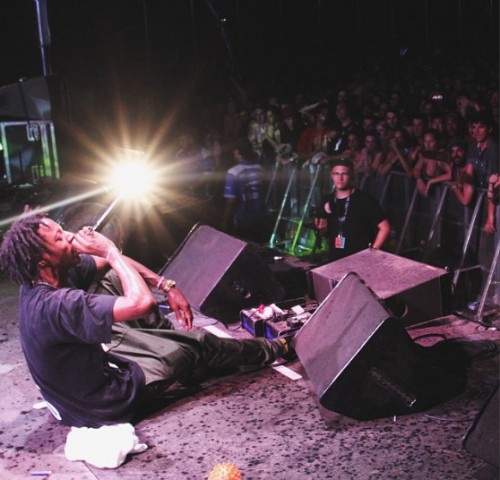 Jozi Bod Mon has got himself into a bit of a scuffle. Over the weekend, Pro Era took their talents to Australia for the Fall Music Festival. Allegedly, Joey Bada$$ struck a security guard in the face after being asked to verify his celebrity status; I suppose he felt disrespected. The assaulted security was taken to the hospital after suffering a broken nose & wounds to his face.
He was allowed to complete his set, but at the close of the show, Bada$$ was taken into custody & given a court date of March 19th.
I'm sure this incident has thrown a bit of a monkey wrench into his touring, but nevertheless, expect his highly anticipated debut album B4.DA.$$ to hit shelves this month, January 20th. Pre-order here
© 2015, Niyah Nel. All rights reserved.