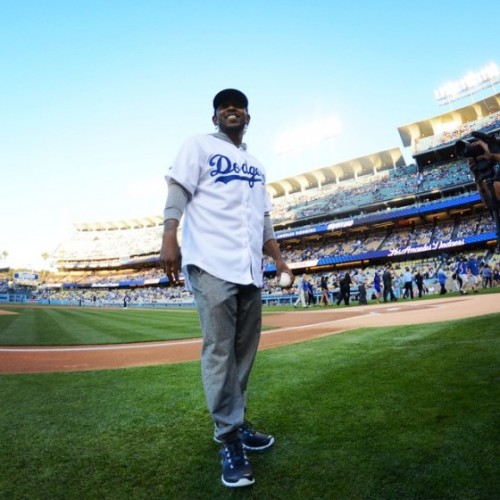 After signing autographs, Kendrick Lamar took to the mound last night at Dodger Stadium to toss the ceremonial opening pitch before Los Angeles played the San Francisco Giants. Unlike 50 Cent, Kendrick actually got the ball all the way to the catcher with a nice overhand pitch as the stadium played his latest single "King Kunta."
You can peep the pitch below, and also catch a fan giving their child to Kendrick to take a picture.
© 2015, Oktane. All rights reserved.