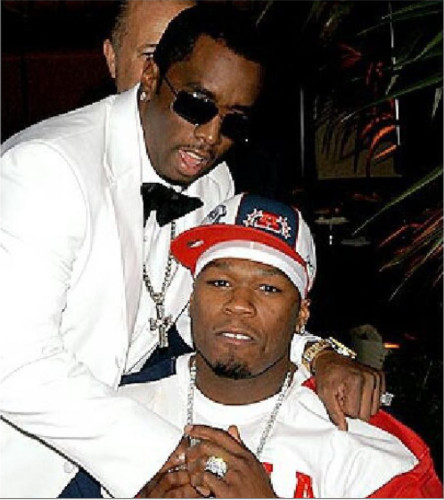 This is Hip-Hop, home of rap beef whether it be taken lightly or seriously. Next up we have long-time frenemy's, Puff Daddy & 50 Cent.
These two have been at it for the longest & it's clear that the beef is never to be taken to heart, despite how fans & the media like to turn things upside down. From 50 attempting to sign Ma$e to G-Unit back in '05, to them being direct competition in the Vodka liquor market with their Ciroc & Effen Vodka brands, to 50 taking jabs at Diddy when he got into an altercation with the coach of his son's UCLA football team, & now this–it's safe to say that the love is real (haha).
Today marks 50 Cent's 40th birthday & Diddy took the opportunity on this glorious occasion to show his mans a bit of "tough love". He took to his Instagram page hours ago to tell the G-Unit CEO Happy Birthday "Diddy styled".
#happybirthday @50cent May GOD BLESS YOU WITH Many more BELOVED! and I sent you a lifetime supply of the Superior ultra premium @CIROC @ciroc @Ciroc !!!!! Celebrate responsibly!!!! but all jokes aside birthdays are sacred! Happy birthday KING! Love always PUFFY ️
Again, this is Hip-Hop… It's only entertainment! Haha!
Happy birthday 50!
© 2015, Niyah Nel. All rights reserved.