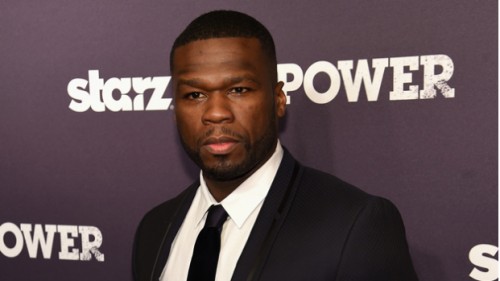 50 Cent is a business man with every right to be as cocky about his ever-growing success, as he is. His first ever original series which airs via Starz, 'Power', allowed the G-Unit head honcho to enter into the realm of television series, & he's excelled in that lane since he started.
The incredible feedback received from 'Power' has lead Starz to present Jackson with a new 2-year exclusive deal. He & G Unit Film & Television, Inc will now have the opportunity to develop more original series through the Starz network, & he still will hold his place as executive producer for Power.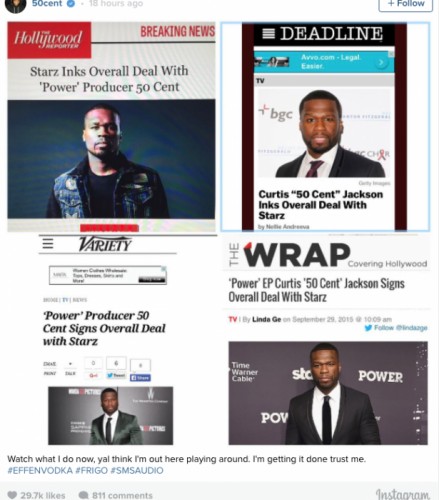 Starz has been the perfect partner to make 'Power' the success that it is and I am looking forward to developing many more record-breaking series with them. -Jackson.

Curtis is a wonderful hands-on producer and actor on 'Power' and we look forward to expanding his roles behind-the-camera with Starz over the next two years. -Carmi Zlotnik, managing director of Starz.
Filming of Season 3 of Power has now gone underway & the new season will host 10 new episodes. The series has become one of, if not THEE most successful series Starz network has ever seen–Season 2 raked in over 6.8 million viewers per episode & the season finale averaged at about 2.39 million viewers, live.
There's no telling what more 50 may have up his sleeve. Power is phenomenal. Whatever else he mastermind's will only be THAT much greater. Ahhhhh, shoutout to Hip-Hop!
© 2015, Niyah Nel. All rights reserved.