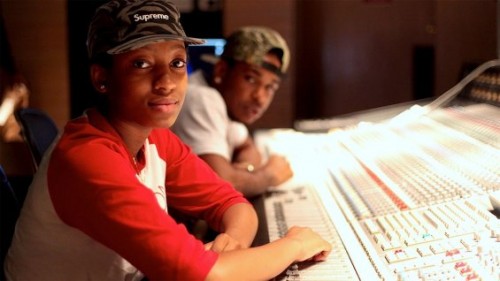 With a simple question (Would You Rap On This?), Wondagurl caught the ear of none other than Drake through an Instagram direct message. "Used To" is a record originally on Lil Wayne's SFTW2, and is one of two songs she's done with Drizzy so far. "Company" being the other track, which is on his latest project. Before sending the beat to Drake, Wondagurl previously sent the track to Travis Scott who gave her some assistance. This is not the 18 year old's first shot at a major placement either, she was also featured on Jay-Z's "Magna Carta,Holy Grail" cut "Crown." There's no doubt that there is plenty in store for the Ontario, Canada native. With the artists she's already worked with, her stats are set to rise quickly.
You can get all this information and more in her interview with MTV. You can also check out the song below, if you haven't heard it yet!
© 2015, Oktane. All rights reserved.