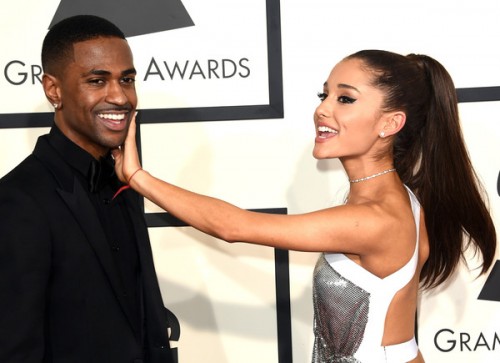 Big Sean just can't seem to cut a break as far as his relationship status goes. Before connecting with the latest pop sensation, Ariana Grande, Sean was a very engaged man. That didn't last long, neither did that one, or this one.. BUT, at least he & Grande parted ways on a good foot. A rep from both camps have issued the following statement:
They both deeply care for each other and remain close friends. We kindly ask that the media respect their wish for privacy regarding this personal matter at this time.
The two have collaborated on Sean's Dark Sky Paradise album as well as Grande's My Everything LP. Hopefully after 8 months of bliss, they can remain friends & still produce great music together. Only time will tell!
© 2015, Niyah Nel. All rights reserved.