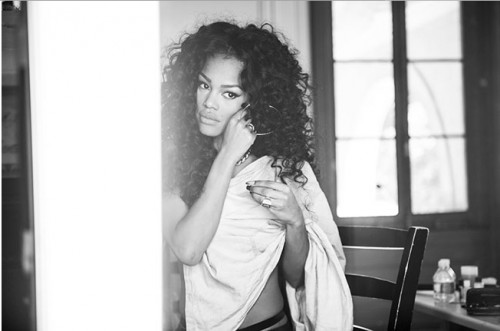 When Hip-Hop takes a stand…
Philadelphia FIGHT, an AIDS service & non-profit organization designed to give primary care, consumer education, advocacy & research to those living with HIV/AIDS, has partnered with The Children's Hospital of Philadelphia as well as over 15 community-based organizations to present the third annual "Hip-Hop For Philly" concert. This concert will take place June 27th from 7pm-11pm at the Trocadero Theater & will be headlined by G.O.O.D. Music's first lady, Teyana Taylor.
The concert will be free & open to anyone from ages 13-24 who takes a HIV test at any of the participating agencies. Kimberly Chiaramonte, Supervisor of Philadelphia FIGHT's Counseling & Testing Program, had much to say on the upcoming event:
Hip-Hop music plays a huge role in influencing our youth. That is why we are so excited to have Teyana Taylor as the headliner for our third annual Hip-Hop for Philly. Philadelphia's rate of infection is 3.5 times that of the national average and those under 30 are at the highest risk. This is the reason why one of our main goals for this event is to break down the stereotypes and educate young people who should get tested. I am positive this year will be a success both for the show and for the health of Philly youth.
A few local acts will always touch the stage, including Project Positive, who will be showing off their dance moves, & E-Hos, a rising emcee from the area.
Hip-Hop for Philly's goals are to provide youth with inspiring role models, encourage them to know their HIV status, and educate themselves and their community about safe and healthy behavior. Last year, more than 1,200 youth received HIV tests. For more information on the upcoming event, visit their site here.
See below for more Hip-Hop for Philly free HIV testing events.
Friday, June 12th
Norris Square
Diamond and Hancock Streets
3pm-7pm
Saturday, June 13th
Christy Recreation Center
728 S 55th Street
12pm-5pm
Tuesday, June 16th
Vare Recreation Center
2600 Morris Street
3pm-9pm
Wednesday, June 17th
Francis Meyers Recreation Center
5803 Kingsessing Avenue
3pm-9pm
Thursday, June 18th
Rivera Recreation Center
3201 N 5th Street
3pm-9pm
Friday, June 19th
Lawncrest Recreation Center
6000 Rising Sun Avenue
3pm-9pm
Saturday, June 20th
Hunting Park Recreation Center
900 W Hunting Park
12pm-5pm
© 2015, Niyah Nel. All rights reserved.