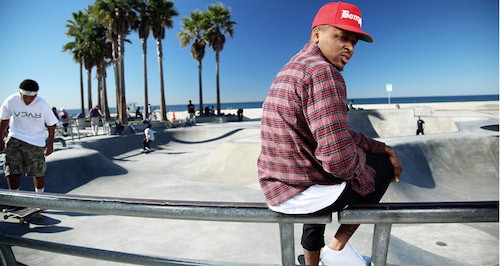 On June 12 YG was shot at Studio City California. The rapper was working on his sophomore album at the time. Aside from some features here and there, YG has been relatively quiet and few details have been released about his upcoming album. The 25-year-old rapper sat down with Billboard to preview 8 songs from Still Krazy and open up about the shooting.
When asked about the incident, if he knows who shot him, and how many times he was shot YG replied:
A little incident. I got shot in my hip, but I'm all right…I don't know, and it don't matter. I got lucky because a main artery is right there, right around the groin. The bullet didn't go that deep, and it didn't hit any bones…Nah, I got shot one time. It was three bullet holes because it went in, went out and went back in again…It was not gang-related at all. It just happened out of the blue. We don't know who did it, we don't know why. We don't know nothing.
"Twisted Your Fingers," a song on the album is about him being shot and when asked if it was hard for him to write about the incident he said,
Was it hard to write about the situation? No, not at all. I mention it and talk about it on the record and let everyone know what and let everyone know whatever they going to know. I've been through real shit and I still go through real shit, and I made it in sticky situations and turned the negative into a positive.
YG went on to say that so far DJ Mustard has a song on the album but he's still "figuring it all out."
© 2015, Julie Aly. All rights reserved.