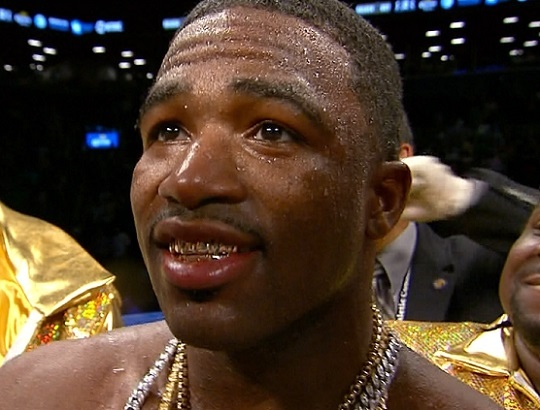 With Roc Nation Sports officially into boxing, it's no shock that Jay and the team would set their sights on some of the industry's young budding talent. One of those young talents reportedly was Adrien Broner.
Broner was offered a 5 year, $40 million dollars contract with Roc Nation Sports that Broner turned down because he felt it was too, "low." TMZ caught the middle weight contender after the deal was offered and Broner didn't hold his tongue for anything.
Watch as Broner takes shots at Jay and Rihanna below.
© 2015, Mehka King. All rights reserved.