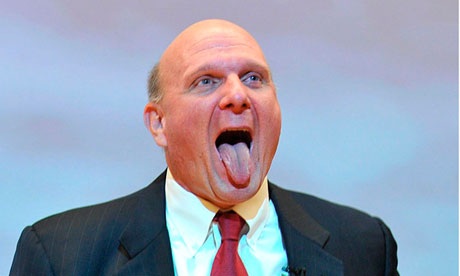 The original White girl pop-hop star, Fergie still has a strong fan base it seems. One of the is the new owner of the Los Angeles Clippers Steve Ballmer.
Ballmer went off last night during a Fergie performance last night during the Clippers game against their flat mates, the Los Angeles Lakers.
When asked about Ballmers dancing skills, forward Blake Griffin said, "he danced how I thought he would."
The Clips took it to the Lake Show 114-89.
But Ballmer was the star of the show. Check out the footage below
© 2015, Mehka King. All rights reserved.