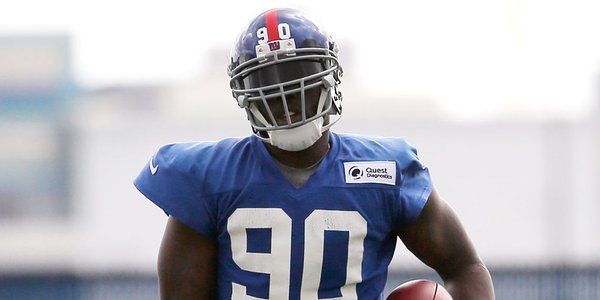 After a crazy offseason due to a injury cause by playing with fireworks, New York Giants defensive end is back in the lineup for the Giants and with a big game against the New England Patriots on Sunday, Pierre-Paul is looking for Tom Brady.
Now that Pierre-Paul is back on the field, the Giants defense has one of their best players in the lineup just in time to face the undefeated Patriots. During a recent interview, Pierre-Paul let it be known
"We'll get to the quarterback. I'm sure of it… He might have an off game. He might be sick. I hope he's sick. That would be better for us."
The Giants sit atop of the NFC East as of now and this could be a huge game for both teams. The Giants have a history of beating the Patriots in big games and they may be no different.
The New York Giants face the New England Patriots this Sunday (11/15) at 4:25 EST. Stay tuned to HHS1987 for all your sports news.
© 2015, Eldorado2452. All rights reserved.