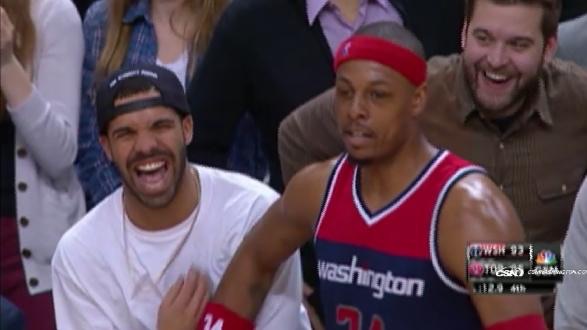 Drake got a little too close to Washington Wizards forward Paul Pierce.
It was with 12.9 seconds to go in a close game against the Toronto Raptors, when Drizzy grabbed his arm from the sideline jokingly.
Drake thought it was funny. The Truth didn't.
The Wizards forward shoved Drake off real quick and got back to the game.
Watch a clip of the shove here
© 2015, Mehka King. All rights reserved.