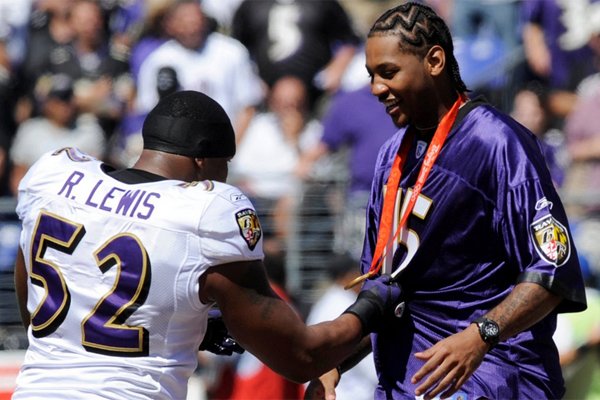 You have to respect people who never forget where they come from. In a effort to give back and help the youth in his hometown of Baltimore, New York Knick All-Star Carmelo Anthony have plans of opened world class youth training D1 Baltimore.
D1 allows athletes ages (7-22) and both college and professional athletes to train in a elite space and also receive education on health and fitness. According to the Source, 
D1 Sports also offers everyday classes for adults of any fitness level. The facility will open in 2016. D1, The Home of Athletic-Based Training, specializes in making athletes faster, stronger, more agile, and explosive, while also building character. D1′s adult programs are suitable for any gender and fitness level with results-driven programs geared towards weight loss, general health, strength and endurance.

"It's an honor to be able to help give back to the communities of Baltimore. I'm excited for young athletes to have the opportunity to get active and work on their athletic skills. I'm looking forward to my partnership with D1," Anthony said in statement. D1 has twenty-five U.S. locations with pro athlete, sports medicine and in house therapy partners. Pro athlete co-owners include Peyton Manning, Philip Rivers, Tim Tebow, Chipper Jones, Randall Cobb, Herschel Walker and Jason Witten.
Much respect to Melo for stepping up and helping his community. Stay tuned to HHS1987 for all your sport news.
© 2015, Eldorado2452. All rights reserved.