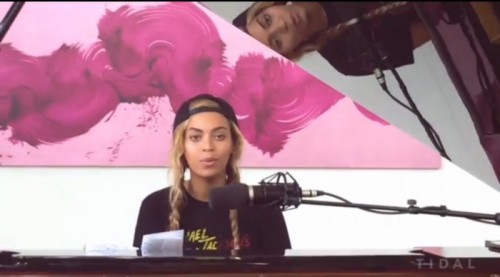 Whip out your check books & head on over to TIDAL.com if you want to hear Beyoncé's new record Die With You or catch the video, because as of right now that's the only legitimate way to do so. Yesterday marked the 7th anniversary for the Carter's & to celebrate their everlasting love, Beyonce unveiled a the song/video through Jay-Z's (their) newly acquired music streaming service, TIDAL. Spectators have had much to say about the fact that you cannot utilize the service for free like you can with Spotify, but Bey has a way of shaking things up, creatively. I bet the site has had numerous new  subscribers after this release.
This video is very organic as we watch Queen Bey get intimate with her feelings. Shoutout to HOV for being the camera man for their "home video". Check it out here.
© 2015, Niyah Nel. All rights reserved.