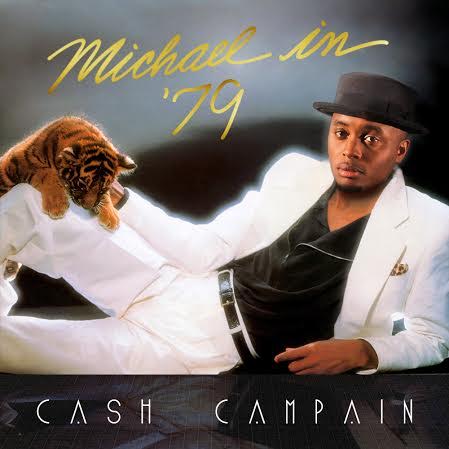 Michael Jackson's 1982 record-breaking album Thriller will undoubtedly be mentioned in history as his most timeless work ever. The album has gone on to influence many greats that are still living today, and certainly paved the way for R&B music as we know it today.
Artists such as Usher, Chris Brown, and many others have built their entire careers following the blueprint that was originally layed out by "The King of Pop".
Today, Bay Area R&B singer Cash Campain intends to be another artist mentioned in time when it comes to talents that have mirrored The King. His latest body of work Michael In '79 can be seen & heard as an ode to the late Michael Jackson as the cover art to his new project is reminescent of the original Thriller album cover.
In this 13-track offering, Cash explores the depths of his R&B sound and incoprates the flavor of his native area (The Bay), Hip-Hop in its current stage, and the rhymth of the blues to manifest this music. 
He's aiming for this to be his best project yet:
This album has been a very in depth and personal project for me. It's personal in the sense that I had the tools to be as creative as possible this time around. Nothing about this album is commercial, cookie cutter or made to continue a fad. Michael in '79 has a timeless sound (hence the album title). I enlisted truly creative artists like my brother Caleborate, T Carrier and Stina Bates to ensure this album was full of records that will be around for many years to come.
With high hopes to  conquer new audiences with his new project, Cash Campain presents to the masses his latest effort, Michael In '79. Listen below.
© 2016, Niyah Nel. All rights reserved.